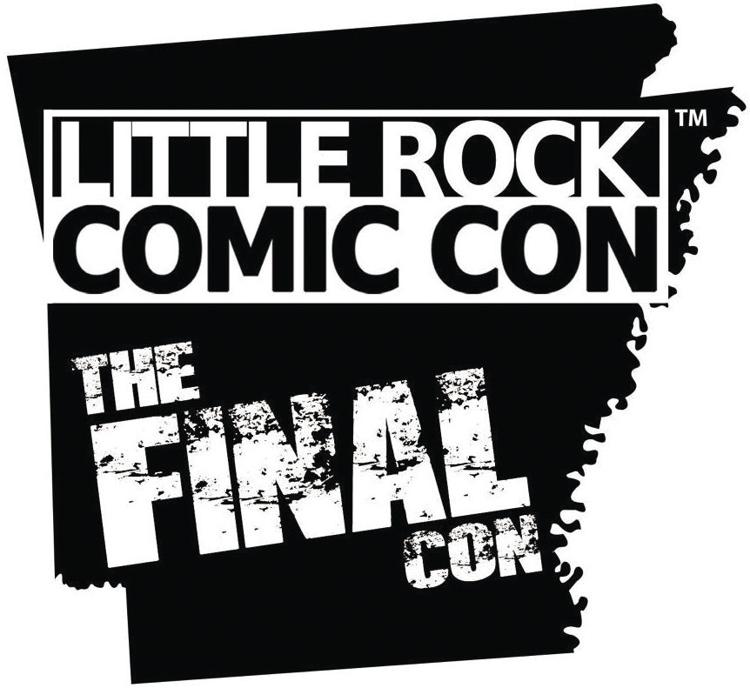 2019 is set to be the Final Con for the Little Rock Comic Con, which will be from 9 a.m. to 5 p.m. June 29 at the Benton Event Center. 
The popular culture event is a chance for visitors to see things from their childhood, purchase items from Funko Pops to vintage toys and hand crafted items, see a variety of cosplayers, meet special guests and attend panels throught the day, according to founder Michael Tinnel. 
This year's guests include John Anderson, an actor known for a variety of roles, Bobby Vala, a former head toy designer for Hasbro who is working to launch his own toy line, WWE star Marty Jannetty, local artist Timothy Limm, who has created covers for comic books, Kazz's Cosplay Insanity and artist Zach Woolzey. Artist Robby Musso, who does art for Hasbro and IDW Comics, will be returning this year. 
Local Batman Dustin Hamm and Laura Todd, who often dons the Wonder Woman costume, are set to be judges for the cosplay contest at 3 p.m. the day of the event. 
In promotion of the con, Burger Shack will host Lunch with a Superhero from 11 a.m. to 2 p.m. Saturday. Burgers, fries and a drink will be available for $9. Diners will be able to see and take pictures with a variety of cosplayers, including superheroes. 
There will be an event after the con with pizza and sodas for an additional fee at Fairfield Inn and Suites starting at 6 p.m. where attendees can mingle with other guests and the special guests from the con. 
Tickets for the con are available online through Eventbright or by following the link on the event Facebook page. They are $10 in advance or at the door. 
As a throwback to the first year, the first 20 attendees who pay cash can get in for $3. The next 20 can get in for $5.