Christmas came early for students at Parkway Elementary School. On Friday, the final day of school before Christmas break, students opened a large present — a new book vending machine.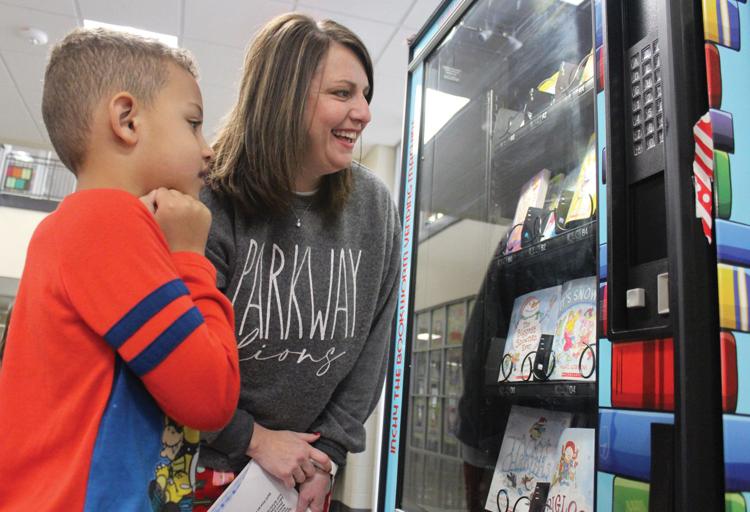 The machine was purchase with donations from students' families and a local business. The first round of 140 books were provided by the school Parent Teacher Organization. 
According to Amie Horn, literacy specialist at the school, each teacher will receive an allotment of tokens each month they can give to students for various achievements. Students can then use the tokens to pick out books that they can keep. 
The machines holds 140 books ranging from picture to chapter books for every reader. 
"We just want to get books in kids' hands," said Principal Michele Lewis. "We can bring the book store to them."
Parkway Elementary School is the second school in the state to have the vending machines. England School District announced the purchase of a book vending machine in September. 
The "Inchy's Bookworm Vending Machine" was purchased through Global Vending Group. 
"We believe that the combination of vending books and your own personalized reward system could bridge the gap between literacy and engagement," according to the company. "We are proud for utilizing our resources and directing them towards literacy for all students."
Schools across the state participate in the Reading Initiative for Student Excellence RISE Arkansas campaign. This statewide  campaign encourages a culture of reading with community partners, parents and teachers to establish the importance of reading in homes, schools and communities, according to the Arkansas Department of Education.