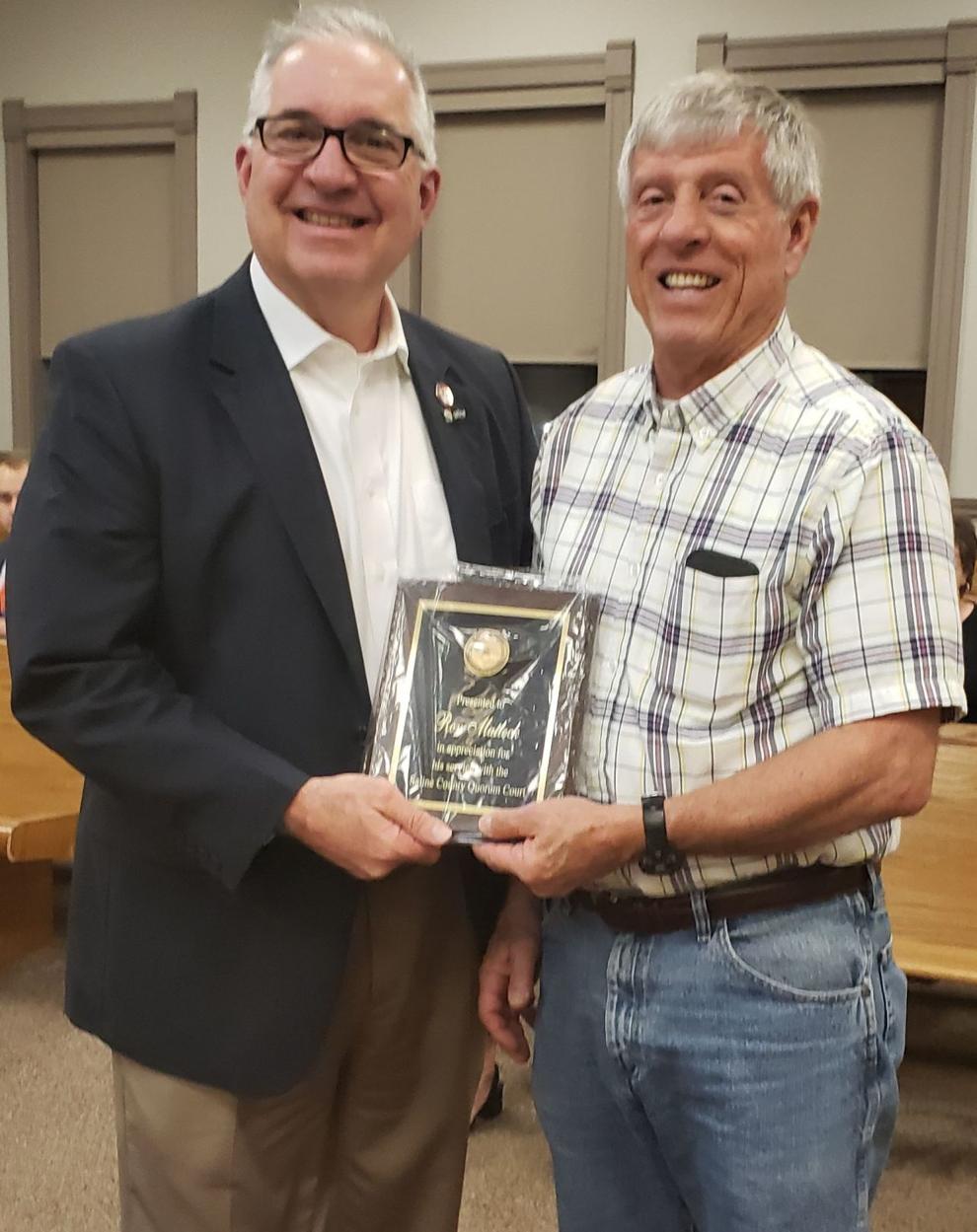 Saline County Judge Jeff Arey and members of the Saline County Quorum Court honored longtime Saline County Extension Office CEA Staff Chair Ron Matlock for his years of service to the county during Monday night's meeting of the Quorum Court's Finance Committee.
Matlock, who retired earlier this year, is also known for his work with Saline County Fair Board, Saline County 4-H, the Saline County Shooting Club and many other organizations.
On why the county is only now presenting him with a plaque commemorating his 32 years of service, Arey joked that it's because they did not want to see him go.
"Ron's retirement didn't really sneak up on us," Arey said. "We just did not want him to retire. We thought if we didn't say anything, that he would just forget about retiring and keep on working. That didn't happen. Our plan didn't work."
Arey told Matlock and those in attendance that they were greatly appreciative of his service.
"We just wanted to say a simple thank you and show our appreciation by giving you a plaque," Arey said. "On behalf of the citizens of Saline County and for everything that you've done over these last 30 something years, we certainly appreciate you."
Matlock thanked the judge and the JPs for honoring him.
"I would like to say that I appreciate the way the court has always done business," Matlock said. "I appreciate your support of the Cooperative Extension Office here in Saline County. I look forward to supporting on a volunteer basis."