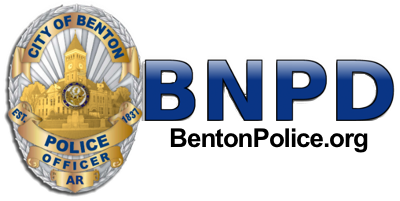 A Traskwood woman has died as a result of injuries in a four-vehicle accident earlier this month and local law enforcement agencies, including the Benton Police Department, are seeking the driver of the vehicle who caused the accident and then fled the scene.
According to Arkansas State Police, at approximately 6:16 p.m. July 13, Grace Haley, 72, was riding as a passenger in a 2019 Dodge headed south on U.S. 67. The vehicle was being driven by Paul Haley, 78, also of Traskwood, who was injured in the accident, when an unknown vehicle traveling on Pawnee Drive approaching U.S. 67 failed to stop at a stop sign.
The unknown vehicle struck the Dodge, forcing the vehicle into the northbound lane of U.S. 67 causing it to sideswipe a third vehicle, a 2001 Chevrolet, before making contact with the fourth vehicle in the accident, a 2004 Ford.
The driver who ran the stop sign, fled the scene. Conditions were clear and dry at the time of the accident.
"Immediately following the accident, the (unknown) vehicle pulled into the adjacent Big Red Valero and parked," the BNPD said.
According to the BNPD, the unidentified female driver exited the vehicle and walked down to the accident scene. After several minutes, she walked back to the gas station and stayed in the parking lot for approximately one hour before leaving the scene without speaking with officers or providing her information.  
"The vehicle make and model are unknown at this time, but it is known to be a dark colored SUV or crossover vehicle with a luggage rack affixed to the rear of the vehicle," the BNPD said.    "The vehicle may display damage to the front driver's side with the extent of damage being unknown at this time."
The BNPD is asking the public for help in locating the driver and vehicle that caused the accident.
"If you witnessed this accident and/or have any information that would lead to the identity of the vehicle that fled the scene, please contact BNPD Criminal Investigations Division at 501-776-5947 or 501-778-1171," the BNPD said in a social media post. "You can also text 'BNPD plus your message' to 274637 or submit a tip at cityprotect.com."
Those with information should contact BNPD Detective David Snodgrass. The incident reference number is 2021-03539.