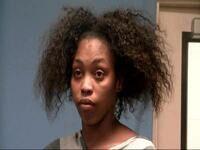 A woman facing a capital murder charge in connection with the death of her child is set to appear in Saline County Circuit Court for a jury trial from Oct. 4 to Oct. 7, according to court documents filed this month.
Prior to the trial, the review date has been set for 8 a.m. July 5.
Whitney Turner-Tyson, 31, of Little Rock, was charged a Class Y felony for capital murder after she allegedly threw her child from a moving vehicle on Interstate 30 near Exit 117.
If convicted of the crime, Turner-Tyson could face life in prison. Saline County Prosecuting Attorney Chris Walton has waived the death penalty, according to court documents.  
Turner-Tyson is currently being held at Saline County Detention Center with no bond.
She has been at the center since her arrest in September 2020.