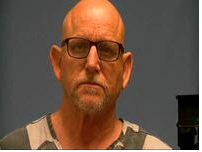 A trial date has been set for a Benton man charged with the rape and sexual assault of two juveniles.
Robin Russell Roberts, 61 at the time of the offense, was charged in 2020 with rape, a class Y felony, and second-degree sexual assault, a Class B felony.
According to court documents, the victim came forward to investigators stating that he had been raped by Roberts and was coming forward because he feared that Roberts was also assaulting another victim. The victim stated that he had seen Roberts do similar things with the second alleged victim that Roberts had done to him.
Investigators followed up with the second juvenile victim who disclosed that Roberts had assaulted him as well.
After his July 29 arrest, Roberts was released from the Saline County Detention Center on Sept. 10 on a $100,000 bond. A jury trial is set for 8:45 a.m. Oct. 13 and 14 in Saline County Circuit Court.