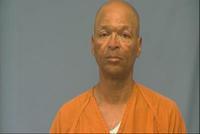 A trial date has been set in the attempted murder case against a man accused of shooting a woman at the Saline County McDonald's location on Alcoa Road in March.
Lawrence H. Perron Jr. has been charged with attempted murder, a class Y felony, and possession of firearms by a certain person, a class B felony, in relation to the incident. A trial date as been set for Dec. 2 through 4, according to court documents relating to subpoenas issued in the case.
For more information on the case, see the Oct. 21 edition of The Saline Courier.