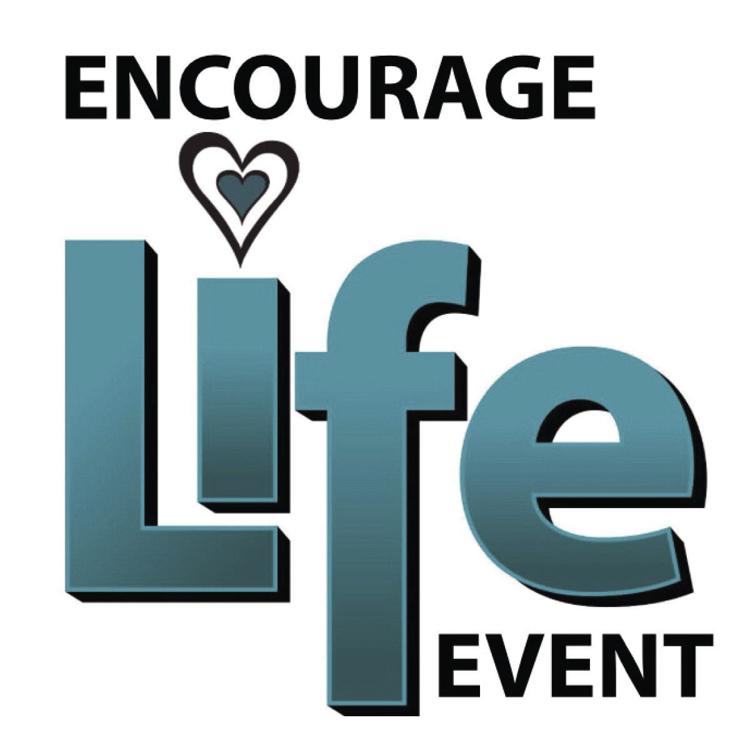 New Beginnings Pregnancy Resource Center and Breath of Life Resource Center will hold two fundraisers to support their work in the Saline County and Malvern communities. 
The Encourage Life Event will be at 6 p.m. Monday at the Benton Event Center. 
"It is a fundraiser for the pregnancy center ministries which helps young families in the community with the resources they need until the baby is two years old," said Executive Director of New Beginnings Kim Puska. 
New Beginnings also has a clinic where women can confirm their pregnancies with a free pregnancy test and limited ultrasound for women six to 20 weeks gestation to help date the pregnancy. The clinic, which is in its third year of operation, offer pre-natal education, doctor referrals and points them to the resource center. 
On the resource side, she said the organization offers diapers, clothes, wipes and small baby items. There are also parenting classes available and breastfeeding support in partnership with the Saline County Health Unit.  
In one eight-part Bible study, participants get a new diaper bag to put items in for each week they complete a lesson. 
They can even offer an abortion recover class, as requested. 
Puska said all services are free and confidential. 
"We find a lot of the ladies and fathers need help with mentoring and support," Puska said. 
Puska said both resource centers work to show support and the love of Christ to those they serve. 
They serve families from all over Central Arkansas. Women from 19 different towns and seven different counties have used the services. 
New Beginnings is located in Benton. Breath of Life is located in Malvern. 
During the Encourage Life Event, the organizers plan to do a live ultrasound for one of the women who uses the services. She will be between 10 and 12 weeks gestation. 
Puska said many people have never seen a baby ultrasound and don't know how a baby moves, kicks and responds in the womb. 
Daren Neely, a former youth pastor at Indian Springs Baptist Church, will be the evening's keynote speaker. Puska said Neely travels and teaches. 
One of the organization's client's will give her testimony about how she was introduced to it, how it served her and how it helped and blessed her. 
Dinner will be a pasta dish, salad, bread and dessert. 
Dress is business casual.
The event sponsors are Stan & Patti Chester, Everett Buick GMC, Mike and Stephanie Duke, Big Red Stores, Walnut Valley Baptist Church, First Baptist Church, Smith Caldwell Drug Store, LaRue Plumbing and Xcellero Inc.
Tickets are $35 and be purchased at the door or in advance by calling 501-315-5557.
"It's a great event of food and fellowship with people coming together for a great cause," Puska said. 
On Oct. 15, the two centers will have their first Encourage Life Golf Tournament. The four-person scramble will tee off at 9 a.m. at Longhills Golf Course, 327 Arkansas 5 N. in Benton. 
Jeff Langley, pastor of Congo Road Baptist Church, along with his wife Vicki,  proposed the tournament. 
Clinic Nurse Manager Janet Dixon is organizing the event. 
There will be two flights with first and second place prizes awarded in each. 
Teams can register to play for $200. Each player gets a goody bag with Splash car washes, golf balls, tees and sponsored items. A refreshment cart will drive around offering water, soda and snacks. 
Players will be able to purchase mulligans at $5 each, with a maximum of two per player. 
Dixon said the tournament reaches a different group of people than those who attend the encourage life event. 
Registration for the tournament will only be available the day of if there is space. They plan to have a maximum of 18 teams. She said 13 have signed up so far. 
There will be a closest to the pin and a men's and women's longest drive contest. 
Hole-in-one contests will be on all the par-3 holes, sponsored by Roberson Insurance. At hole 10, players have the chance to win $10,000. At hole 5, they can win a $500 golf clothing shopping spree. The prize at hole eight is a year's supply of balls. Hole 15 wins a set of Cobra irons. 
Lunch after the tournament will be provided by Riverside Grocery and Catering. It will be chicken and fish. 
Desserts will be from Blue House Bakery and Cafe. 
Baxley-Penfield-Moudy Realtors is providing water. 
The sponsors for the tournament are Riverside Grocery and Catering, Baxley-Penfield-Moudy Realtors, MNB bank, Everett, Jerry W. Dixon MD, Lindsey's Pool & Spa, McClendon's Appliance Inc, First Baptist Church, Benton, Stated Apparel, Herzfeld Insurance, Splash Car Wash, ACDI, Congo Road Baptist Church, Breitweiser's Meat Market, Toney Brasuell, Stewart Fire Protection, Nelson's Jewelers, Wood Grill Buffet, Rib Crib, Todd Matthews Shelter Insurance, Century 21, Chick-Fil-A of Bryant, Roberson & Associates Insurance, David's Burgers, Verona Italian Restaurant and Edwin Watts Golf.
The tournament is still accepting sponsors. 
To register or sponsor visit www.cbabenton.com and click reservation or call 507-778-5463.
"You are supporting something that is really needed in Saline County and used," Dixon said.