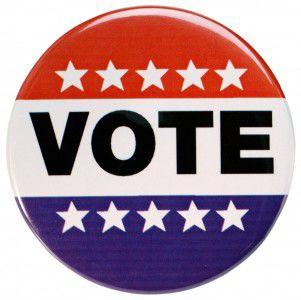 During the two weeks and one day of early voting Saline County voters cast 43,512 ballots.
That vote represents 56.26 percent of turnout.
During week one, 22,737 ballots were cast. Week two, 18,103 ballots were cast. On the final day of early voting on Monday, 2,672 ballots were cast.
According the Election Coordinator Allison Cain, during the 2016 election, 33,286 ballots were cast. This election ended early voting with over 10,000 more votes than that previous presidential election's early voting totals.
For the 2018 election, 25,190 voters cast their ballots early.
In addition to the early voting numbers, Cain said the Saline County Clerk's Office sent out close to 5,000 absentee ballots.
The full breakdown of early voting numbers and a list of all early voting locations can be found at www.elecprep.net.
The Saline County Clerk's office plans to begin releasing results on Facebook and Twitter at 7:30 p.m. today.
The latest numbers show with today's voting so far, the county is up to 62.7 percent of turnout. Plus, the absentee ballots account for approximately 5 percent of voters. 
Cain expects the overall totals will surpass 2016's total of 70.4 percent of turnout.
Cain said the Saline County Election Commission has completed canvassing, taking ballots out of the outer envelope to prepare for counting. They are currently tabulating. They won't have results until the end of the day because more mailed in ballots may come in.
Anyone with questions can reach the County Clerk's Office at 501-303-5630.