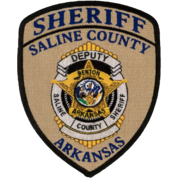 The five individuals who were injured during a Hensley shooting Saturday have been identified by the Saline County Sheriff's Office. 
Victims include Lynette Beeson, 40; Joseph Freierlmuth, 43; Lisa Dupuy, 51; Christopher Armstrong, 42 and Stanley Armstrong, 65, according to Lt. Joe Traylor, spokesperson for the SCSO.
Christopher Armstrong received treatment at a local hospital and was later released. The other four victims are still hospitalized. Stanley Armstrong is in serious condition and the other victims are in stable conditions, Traylor said. 
In connection with the shooting, John Grable, 43, of Little Rock, is facing five charges of attempted murder. 
Grable allegedly came to the residence at 1 a.m. Saturday armed with a 40-caliber weapon and began shooting. He was arrested later that day after an 8-hour standoff with police in Pulaski County,  Saline County Prosecutor Chris Walton said during a bond hearing Monday.
Saline County District Judge Josh Newton set a $5 million bond in the case. 
If Grable is able to post bail, he is ordered not to contact the victims or be in possession of any weapons. He is also not to return to the residence where the shooting took place. 
Grable is scheduled to appear again 1 p.m. Jan. 14 in Benton District Court.