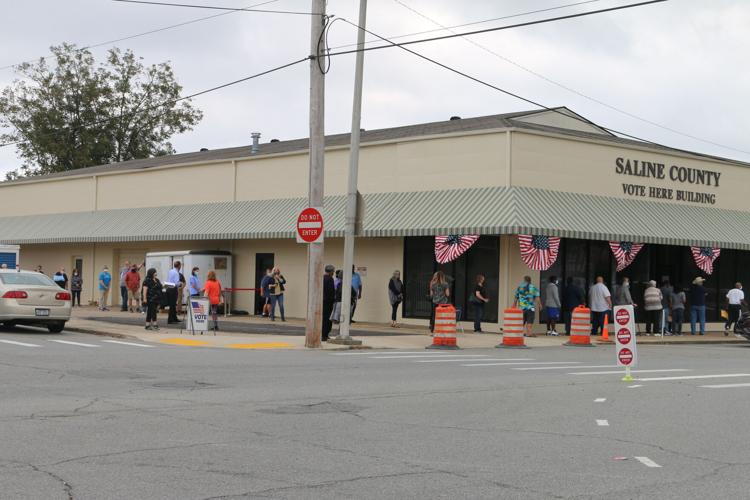 Due to the high voter turnout the first two days of early voting, the Saline County Vote Commission has decided to expand voting hours to give more people the chance to cast their ballot.
The first day of voting, 4,186 people cast ballots.
Saline County has four early voting locations — the Benton Vote Center, 221 N. Main St. in Benton; New Life Church, 4200 Arkansas 5 N. in Bryant; LaPlaza West, 110  LaPlaza West, Suite E, in Hot Springs Village; and East Union Missionary Baptist Church, 20422 N. Springlake Road, Hensley.
The Vote Center already was open from 8 a.m. to 6 p.m. Monday through Friday through Oct. 30. Now the other three locations will open for voting starting at 8 a.m. also and closing at 6 p.m. Monday through Friday.
Oct. 24 and 31 all four locations will be open from 10 a.m. to 4 p.m.
The Vote Center will also be open from 8 a.m. to 5 p.m. Nov. 2.