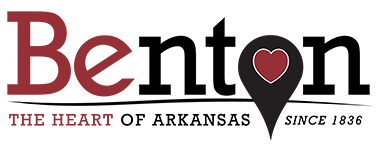 After a conference call held by county and city leaders on Saturday, a water emergency has been declared.
"We are facing a serious situation with our water, said Benton Mayor Tom Farmer. "During the course of the winter weather people ran over some hydrants. Leaks on some 12-inch mains occurred, which caused the water tanks to be drained out completely. At this point, the water plant is producing water at full capacity, but due to the demand of water the tanks are not able to be filled. Because of this, not only do we have to boil water but we also need to conserve water by not running the dishwashers, washing machines, and other major uses of water at this time. We will get further information out shortly. Thank you for your help."
Farmer along with Saline County Judge Jeff Arey and Benton Utilities Manager David Vondran participated in the conference call regarding the emergency.
"Due to the impact of recent winter storms, record-breaking cold and snowfall, water main ruptures and hydrants struck by vehicles, the purification and distribution systems of Benton Utilities have reached critical status," the city of Benton said in a statement regarding the issue. "The city water storage tanks have been depleted. An equipment issue at the water purification plant required downtime, but has been fixed to the point that operations can be resumed. With the water supply at a historic low, a state of emergency is declared and arrangements are being made to deploy the Arkansas National Guard to bring tanker loads of potable water to the city."
Vondran said he has appreciated the patience and understanding that local residents have expressed, but noted that the water conservation declaration will need to be extended.
"We have full faith in Benton Utilities," Farmer said. "When the people of this community work together, there isn't anything we can't do. Taking care of this problem is no exception."
A number of water main ruptures and leaks have occurred during the recent inclement weather that has brought record breaking amounts of snow and below freezing temperatures to the area for nearly a week. The continued bad weather has made it difficult for crews to address the numerous problems that have occurred despite around the clock attempts.
"We understand the frustration people are feeling with the fluctuations in the water system. Our customers are our eyes on the ground. We are thankful for the information they send us and encourage them to keep doing so," said Vondran.