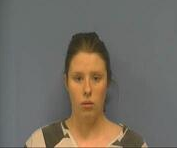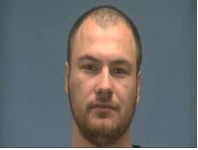 A Traskwood woman has been sentenced after being charged with the distribution of/viewing matter depicting child sex earlier this year.
In a negotiated guilty plea to a single charge, Brittany Joe Lovell, 21, will serve three years of probation on the class C felony charge.
According to court documents, Lovell will be required to report as directed to her supervising officer and maintain employment or be enrolled in a approved educational program. She will need to obtain permission from the court and/or her supervising officer before quitting any employment or educational program. If Lovell is dismissed from employment or an educational program, the supervising officer must be notified within 48 hours. She will also be required to obtain prior approval to change her place of residence, stay away from her approved residence overnight, leave the state or any other area as established by the court.
Lovell will not be allowed to own, possess, use, sell or have under her control any firearms or be in the company of an person possessing such weapons. She will submit to random drug testing at the direction of any supervising officer and must possess a legitimate prescription from a physician for any controlled substances. The use of alcohol is also not allowed and Lovell may not enter any premise where the main source of income is derived from the sale of alcoholic beverages, nor can she be employed in such an establishment. Lovell is also responsible for all court fines and fees. Counseling is also mandated at her own cost along with completing 100 hours of community service.
As part of the negotiated guilty plea, Lovell will also be required to testify truthfully in all matters against her co-defendant.
Lovell and Jeffery Michael Sanders, 25, also of Traskwood, were both facing similar charges.
Sanders had been charged in Saline County with distribution/possessing/viewing matter depicting child sex, a class C felony, and computer exploitation of a child, a class C felony.
Court records show that Sanders' charges have been "Nolle Prossed" (dropped) in Saline County Circuit Court due to the fact that Sanders has been indicted in Federal Court for similar charges.
According to court documents, Saline County Sheriff's Office deputies were dispatched in January to a residence on Arkansas 229 in reference to suspected child pornography. While conducting an on-scene interview, Sanders allegedly admitted to investigators that he both took and possessed nude photographs of a 13-year old female victim. He also stated that his fiancé, Lovell, moved the photos from one phone to another in an attempt to conceal the photos.
Court documents state that at the time of the investigation, Lovell was in possession of the photographs.
"While placing the phone into airplane mode for evidentiary purposes, a partial nude photograph of what appeared to be a juvenile female was observed by Detective Dane," the affidavit said. "In a post Miranda interview of Ms. Lovell, she disclosed that she digitally transferred the photographs of the juvenile female to herself from her boyfriend Jeffery Sanders' cellphone in November 2020."
Sanders, who was arrested Jan. 6, was released from the Saline County Detention Center on Feb. 4 on a $10,000 bond.