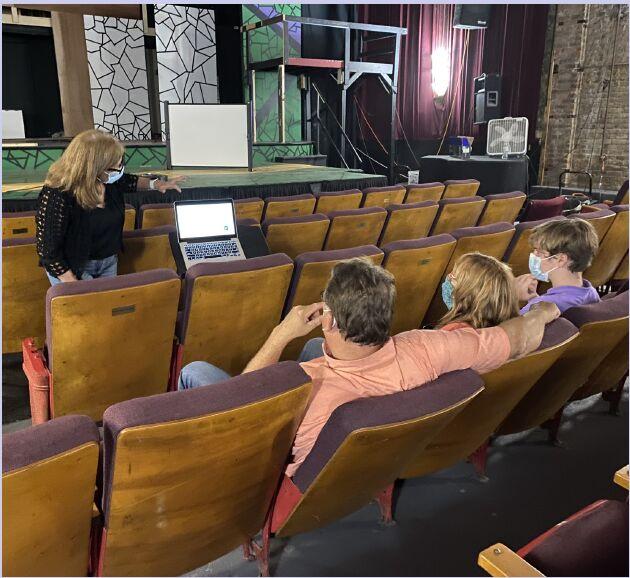 The Young Players recently held an informational meeting discussing a planned trip to New York City in 2021.
"This is a chance to experience Broadway and New York, to see shows and workshop with professionals," The Royal Players newsletter said. 
Broadway theaters were abruptly shut down in March due to the COVID-19 pandemic. Originally expected to reopen in the summer, the shutdown was extended through the end of the year.
According to The Broadway League, the Broadway theater district, home to productions such as "Hamilton," "The Lion King" and the long-running broadway hit "Wicked," is expected to reopen in 2021 with tickets for various show expected to go on sale in the coming weeks. 
"The Broadway experience can be deeply personal but it is also, crucially, communal," said Chairman of the Board of The Broadway League Thomas Schumacher. "The alchemy of 1,000 strangers bonding into a single audience fueling each performer on stage and behind the scenes will be possible again when Broadway theatres can safely host full houses. Every single member of our community is eager to get back to work sharing stories that inspire our audience through the transformative power of a shared live experience.  
"The safety of our cast, crew, orchestra and audience is our highest priority and we look forward to returning to our stages only when it's safe to do so. One thing is for sure, when we return we will be stronger and more needed than ever."
Returning productions are expected to resume performances over a series of rolling dates in early 2021. 
There are still 20 spots available for the Young Players trip to NYC.