Across the nation, and virtually the world, the press is attacked daily and referred to as "the fake news media."
This is disheartening, particularly as a small-town local news publication.
The Saline Courier has been bringing communities local news since 1876 — and is currently the oldest business in the area.
For years, readers have been supporting this publication and its ability to dig to the bottom of stories dealing with crime, triumph, sports, education, etc.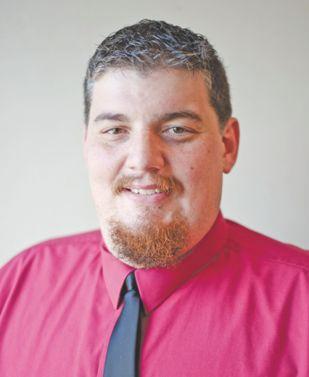 However, the talents exercised by the staff and employees of the Courier are undermined so often nowadays and looped into the persona of "fake news."
That is unfair and untrue.
A local newspaper is an asset to the community it serves. The publications that are produced daily — or in some cases weekly — bring the local population information that cannot be found anywhere else in the world.
Before the internet and technology took the world by storm, newspapers were the only way to be informed of the truth dealing with city government, county politicians, local sports and human interest pieces, to highlight a few.
Though the internet is literally at the majority of fingertips these days, local newspapers still play a vital role in everyday life.
The Courier is not the New York Times, Washington Post or USA Today, nor does it try to be.
The Courier is simply a local newspaper striving to bring stories to its readers about people. Stories that bring smiles to the faces of grandparents regarding their children's children — be it a touchdown, home run, honor roll, scholarship, fish caught or birth of the next generation.
National news has never been the focus of this publication and never will it be.
Being called "fake news" is a slap in the face to every member of this publication and is not taken lightly.
Though our skin is thicker than most, we grit our teeth and press on.
We have a job to do and we do it well. For nearly 150 years, the Courier has produced excellence in following its focus of simply being local.
The front page is filled daily with stories only found in Saline County, aside from the current COVID-19 pandemic, which is reported statewide, and other newsworthy information.
We care about the people of this county and make it a goal to tell the uplifting stories of what our people are doing. We care about the small groups as much as the big organizations. We care about the wealthy as much as we do the unfortunate. We simply care. 
However, not every story is going to bring that smile. That, too, is our job.
Telling the story of crime, death and heartache comes with the profession.
Being well-rounded in all aspects of news is what makes a publication great.
Of course, we want to tell the uplifting side of things with every chance we get, but that is not reality. There will always be the tough stories to report and we do it with care and taste.
No, we aren't going to make everyone happy. That is understood and accepted. However, we are always going to tell the truth, 100 percent, and hold our writers to the highest standard in doing so.
Readers and members of the community — any community — should be thankful to have a local newspaper in this day and age. So many publications are closing shop due to support and finances. It is sad to see so many that have given their life to journalism to be out of a job on a moment's notice. But newspapers are not dying. 
It truly is an asset for so many.
Take the time simply once a week to visit your local newspaper rack, grab a cup of coffee and enjoy what your fellow community members are doing.
Producing the "Daily Miracle" is something that should not be taken for granted.
Spend those three quarters and enjoy this asset. We at the Courier appreciate that. And we appreciate you as a reader — even if it is only once per week.
•••
Josh Briggs is the managing editor of The Saline Courier. He may be reached at jbriggs@bentoncourier.com.