Though the Bryant Hornets couldn't duplicate their 2019 6A runner-up finish the year previous, the Hornets did come home with postseason honors a season after falling to the Fayetteville Bulldogs in the quarterfinals of the 6A State Tournament at Hornet Arena in Bryant, finishing at 17-12 overall, 8-6 in Central Conference play. 
Two Hornets, senior Treylon Payne and junior Camren Hunter earned All-State and All-Conference honors, while senior AJ Jenkins took home All-Conference and was named to the All-State Tournament Team. 
After transferring to Bryant after his sophomore season, Payne made the most of his two years with the Hornets. Payne scored 834 points during his two Bryant seasons, including averaging 16.6 his senior year, including a career-high 30 against Parkview. 
"Being able to score the ball was huge," Bryant Coach Mike Abrahamson said. "He is a really good on-the-ball defender and he had some games where he got a lot of rebounds, too. He did a lot for us, carried a lot of the burden for us."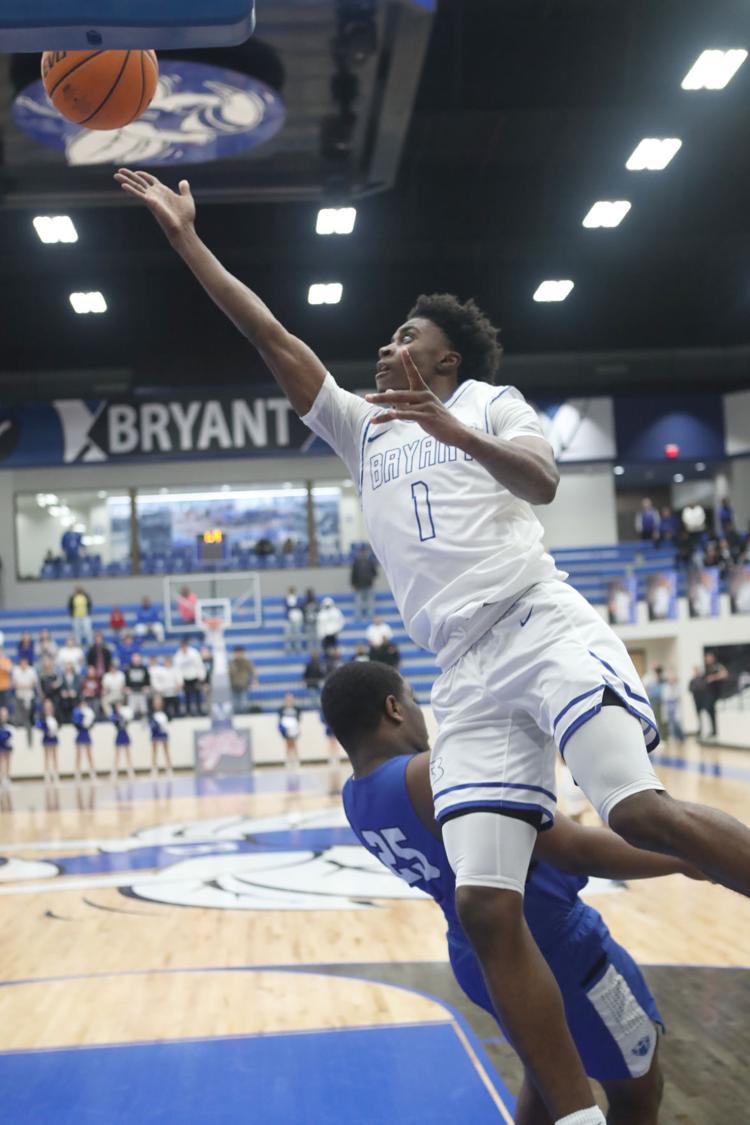 Not only was Payne a reliable scorer for Bryant, he also averaged 5.4 rebounds and two assists per game. Payne looks to play at the next level as he has received interest from Butler Community College (Kansas), Redlands Community College (Oklahoma), Ouachita Baptist University, University of Arkansas - Fort Smith, University of Arkansas - Pine Bluff and Alcorn State University (Mississippi). 
"We're really glad he came to Bryant two seasons ago and we're going to miss him," Abrahamson said. "He's going to be off to do bigger and better things."
Playing for the Hornets since his freshman season, Hunter had a breakout junior year, leading the team in points per game (16.7),  rebounds (5.5) and assists (4.5). Hunter had eight 20-plus point performances his senior season, including a career-high 28 vs. Robinson.
"He really needed to step up for us scoring-wise and he did," Abrahamson said. "The sky's the limit for Camren. He can score literally in any way. He obviously has great court vision and is really a terror on the ball defensively. He was our best rebounder."
It was Hunter's absence, though, which really showed the Hornets as a different team. Hunter missed two early conference games due to injury, losses to North Little Rock and Conway, and missed the first round of the state tournament, a win over Van Buren, before being limited in the quarterfinals loss to Fayetteville. 
"When he had to miss a few games, it really showed," Abrahamson said. "We really needed him out there. He had a great season. He's a guy we really play through. If he had to score, he would, and when he didn't, he made the right pass most of the time. We're expecting a big senior year from him next year."
Jenkins missed even more time than Hunter before the conference season, absent for six games.  
"When he was hurt earlier in the year, we really missed him," Abrahamson said. "We missed him bad because he was so steady for us and so reliable for us. He doesn't really get into foul trouble, he's a good defender, he knows where everyone is supposed to be on offense. He could score. He is somebody we could really depend on. He carried a lot of the burden for us."
Jenkins saved his best for last, averaging 15.5 points for the two state tournament games, including a career-high 18 in the loss to the Bulldogs to be named to the All-State Tournament Team.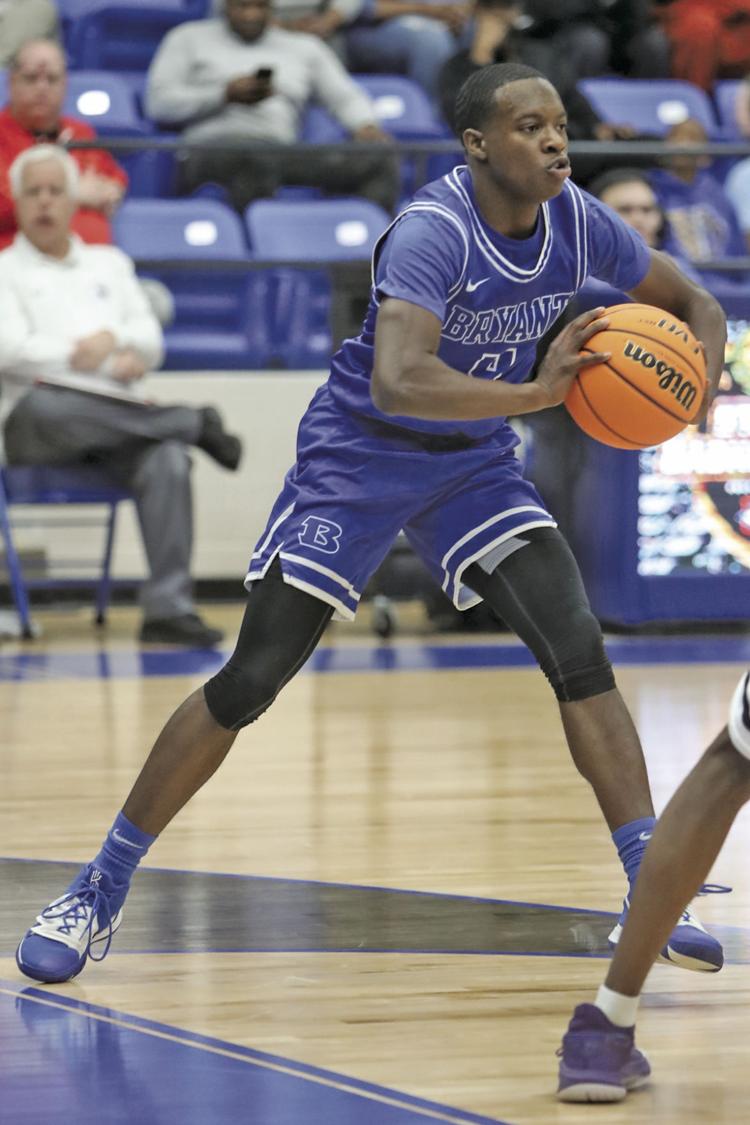 "He had a great tournament," Abrahamson said. "He really stepped up with Payne in foul trouble and Hunter hurt. He helped us beat Van Buren and really carried us when we were playing well against Fayetteville."
For his senior season, Jenkins averaged 8.4 points, up from 3.6 his junior year, as well as four assists per game and 2.5 rebounds. 
"I don't know if there is as much as an improved player from sophomore to senior year as AJ was," Abrahamson said. "He really didn't step on the court for us as a sophomore and became a really reliable force his junior year. This year he meant the world to us. I'm really proud of him. He's one of my favorites to ever put on a Bryant uniform. We're going to miss him, but graduation is kind of part of the deal." 
Even with the loss of Payne and Jenkins, and a few other seniors who contributed, the Hornets still look to be in good shape next year with the return of Hunter, as well as other key returnees. 
"Khasen Robinson (8.2 PPG) will be back and he'll be a junior next year so we expect him to make a big jump," Abrahamson said. "He had some good games for us this year and had a good state tournament. We'll look for that on a more consistent basis next year. 
"I expect Landyn Newburn to make a big jump as a junior. The freshman we brought up at the end of the year, Cory Nichols, really gave us some great minutes at the end of the year. Austin Schroeder, Aiden Adams, we've got a lot of guys who had a lot of minutes coming back. 
"Obviously we're going to miss the two seniors we talked about, and we had two more seniors that helped us on a daily basis, but we had a lot of guys get some minutes this year coming back."