In a battle of the last two undefeated 7-4A Conference teams, the Bauxite Lady Miners would fall to the DeQueen Lady Leopards 38-32 on Tuesday night inside Fred Dawson Gym. 
"It's no secret that we struggle with pressure," said a deflated Head Coach Spencer Gay. "They pressured us into making mistakes and second-half baskets were hard to come by for us."
Both teams began the game with beautiful defense, making it difficult for either to score on offense. The Lady Miners (14-6, 5-1) were able to lean on senior post Lauren Bainter to get them started offensively, as they have throughout the season. The Lady Leopards (13-3, 6-0) would miss easy baskets to give the Lady Miners an early 8-4 lead after one quarter.
The second and third quarters would be the Bainter and Lynsey Mangum show for the Lady Miners offense. They both combined for 21 of Bauxite's 26 points through three quarters. However, the Lady Leopard's pesky defense would finally turn the tide in the fourth.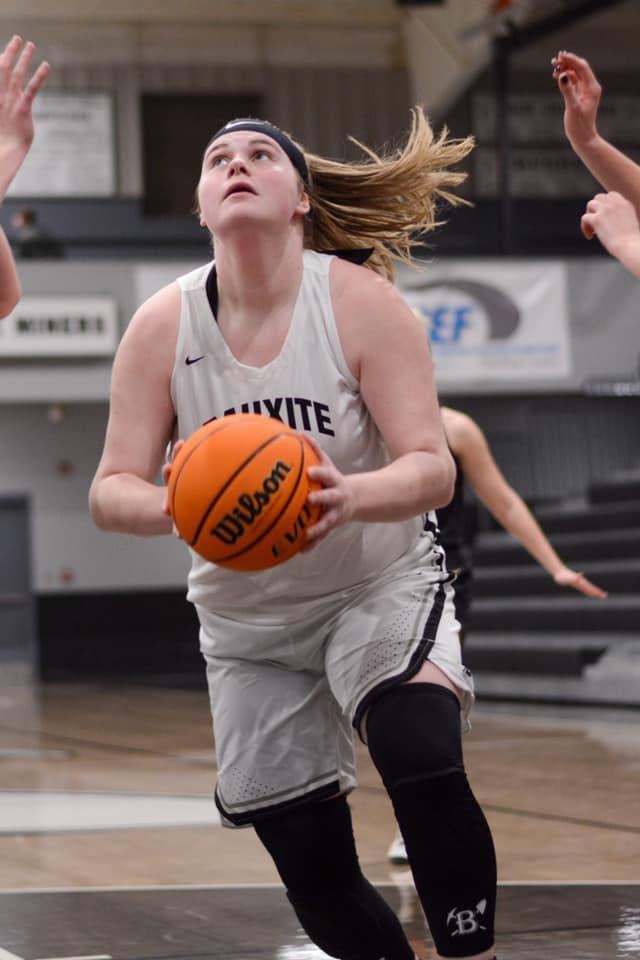 DeQueen's senior guard Maddie Martin would be aggressive on defense, causing the Bauxite ball handlers to struggle setting up their offense and forcing turnovers. The Lady Leopards did not have a lead in the game until there were five minutes left in the fourth quarter. DeQueen senior Josie Burke would get fouled and split free throws to give the Lady Leopards the 29-28 lead. 
The Lady Miners would struggle throughout the fourth quarter, while DeQueen would go on a 12-0 run in the fourth quarter, giving them a 34-28 lead. This would inevitably secure the win for the Lady Leopards, 38-32. 
"I could tell that this loss bothered them and that it hurt," said Gay. "I'm very interested to see how we respond because I could tell how much it bothered them."
Bauxite was led by Bainter's 16 points and Mangum's nine points. Meanwhile, DeQueen was led in scoring by Maddie Martin's 14 points and Josie Burke's nine points. 
The Lady Miners will have a chance to bounce back on Friday night as they travel to Arkadelphia to face the Arkadelphia Badgers (4-11, 1-5).