Since high school team sports were allowed to get back to a little action with Arkansas Gov. Asa Hutchinson's order the Directive for Community and School Sponsored Team Sports on June 1, not much has changed in the almost two months since. Per the order, football teams could begin weight training again and also do socially distant walk-through drills, but as far as participating in an actually practice, that is still not allowed.
So team sports, especially football with the season right around the corner as Saline County rivals Benton and Bryant are scheduled to play in the Salt Bowl on Aug. 29, have been in a holding pattern since the governor's order almost two months ago.
"We're going about two hours," Benton Panthers Coach Brad Harris said. "We spend about 50 minutes in the weight room going through our workout, and then we do 50 minutes or so of speed, change-of-direction movements, and also drills and skills in football. We typically spend about 30 minutes of football drills and skills and about 20 minutes of speed development and change of direction."
But as far an actual contact practice, that is far from a reality right now. Harris said the Panthers haven't even given out helmets and shoulder pads, much less practiced.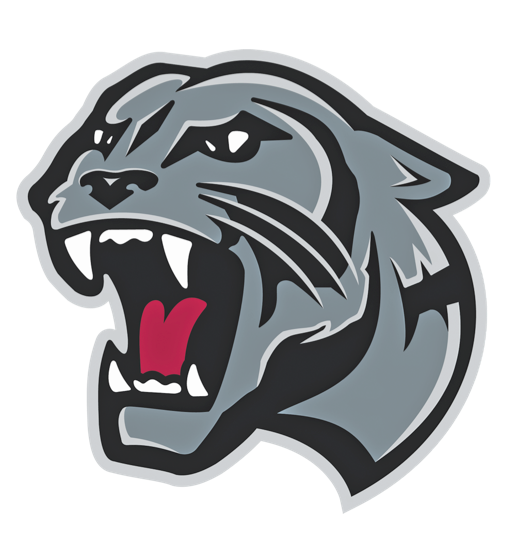 "We have been told we can't do any helmets or things like that," he said. "We haven't even issued shoulder pads or helmets. Everything is still in our equipment room right now. We're trying to keep locker rooms off-limits with the number of people that are in it, so we haven't even opened up locker rooms. They show up at 8 o'clock dressed and ready and they leave at 10. When we do get released, we're going to spend a day getting helmets and shoulder pads out."
That "when" is still a question unanswered and may turn into an "if" soon as the coronavirus COVID-19 ravages the state and country. It took the United States just over two weeks to get from 3 million to 4 million cases recently and there are now over 146,000 deaths in the country, which leads the world by a lot (Brazil is second with 85,238 deaths per Johns Hopkins). Arkansas has been spiking as well as in just the past week the state has seen 5,487 positive cases, an average of 784 per day, 41 new deaths, 33 new hospitalizations and 12 more on ventilators. When Hutchinson first enacted social-distancing guidelines on March 12 to May 12, Arkansas had 4,043 cases total and 94 deaths in that two-month period. The state now has 394 deaths.  
With several Arkansas high school football teams having to shut down their workouts due to the virus, the Panthers football team hasn't been able to elude COVID either, according to Harris.
"We've had a couple kids over what the dead period was and they were away from the team, but we did have a situation where we had one of our players came in contact with somebody and tested positive," he said. "We ended up having to quarantine a couple players that were in his workout group. We had to isolate a few kids because of that and they're scheduled to come back (this week) because they were quarantined last week and the week before. They haven't been sick. I talk to them every day, even the young man that tested positive was asymptomatic, basically. Nothing major, no one has been bad sick or anything, but we have had to deal with it a little bit.
"We've been practicing all the guidelines they've given us. They check in, we check their temperatures, ask them all the questions, doing the best we can for social distancing. Wearing masks, our coaches wear masks all the time.
"We can't control where they're at all the time. Even adults, you're going to run into people that's outside your circle a little bit and you don't know where they've been or what they've done. It's going to happen at some point. It if hasn't happened to your team yet, it's going to happen at some point. It's just how you handle it."
Harris has also heard conflicting accounts on what the future holds.  
"I keep hearing every week that we're going to get an announcement, just the coaching rumor mill and stuff," he said. "'Hey, we're going to get an announcement this week and we're going to start doing more.' I even heard last week we were going to get an announcement they were going to shut us down, back us up another phase. It's just all rumors and talk and people are anxious to get started, but we haven't heard a word. I'm on the Football Advisory Committee and we had a meeting with AAA a couple weeks ago. They couldn't give us any answers as it's basically coming down from the health department with them. They just said keep plugging along with workouts and doing what you can and we're going to try to get you some answers as soon as we can. Some decisions are going to have to be made if we're going to start football on time."
And with no consistent plan across the country dealing with fall sports, Harris ultimately just wants and answer, either way.  
"There are some states around us that are loosening up and saying they're going to open up and then there are some that have postponed through the spring," he said. "Some of the colleges are shutting down. Hendrix College has shut down, UAPB.
"(Former Benton big-play receiver) Michael Allison played for us a couple of years ago and he went to Washington University in St. Louis, a D III school and he's been with us all summer getting after it and working out in our facility. He found out (last week) that they're postponing their season. Some colleges have closed down and some high schools have pushed back, but I just don't know where we're at. We would just like to have an answer. We want "yes" but if it's "no," it also allows us to start making plans for when it is going to happen. We would like to have answer, that way we could give the kids some direction and we definitely want our seniors to be able to play their last year. Of course we know we have to have guidelines for safety precautions."