The Glen Rose Beavers (1-1) and Harmony Grove Cardinals (0-2) have a tilt set up again for the first time in two years. Once fierce rivals in the 5-3A Conference, the bitter matchup faded in 2018 as Harmony Grove moved conferences and both schools went separate ways in nonconference scheduling.
With that said, the two will meet again on the gridiron under the lights of Sykes Stadium in Haskell come Friday night.
"We are looking forward to it again," said Glen Rose Head Coach Mark Kehner. "It is our kid's challenge to play three straight rivalry games in a row. We get Malvern's best, Magnet Cove's best and now we will get Haskell's best.
"It is a challenge for our kids to kind of put things back in order and get fired back up again for another big game right here close to home Friday. We are looking forward to the opportunity and we are glad to get Haskell back on the schedule. Coach (Mike) Guthrie does a nothing but a great job with those kids. They play their tails off and we are going to have to come out and play good football to get the win."
Glen Rose is coming off its first win of the year in Week 2 when it defeated Magnet Cove 35-6 on the road. Despite the score, Kehner was not all that pleased, still, after the victory.
"Practice has been good this week," Kehner said. "It is a much difference offense we are getting ready for. But we do have to be mature enough as a football team to come out and start the game great. But then we have to sustain that level of play for four quarters. I do have several older guys so they need to understand that and that is what I need out of them. We need to play four quarters of football and not just one this week."
Kehner said his team got bored in Week 2 after jumping ahead 21-0.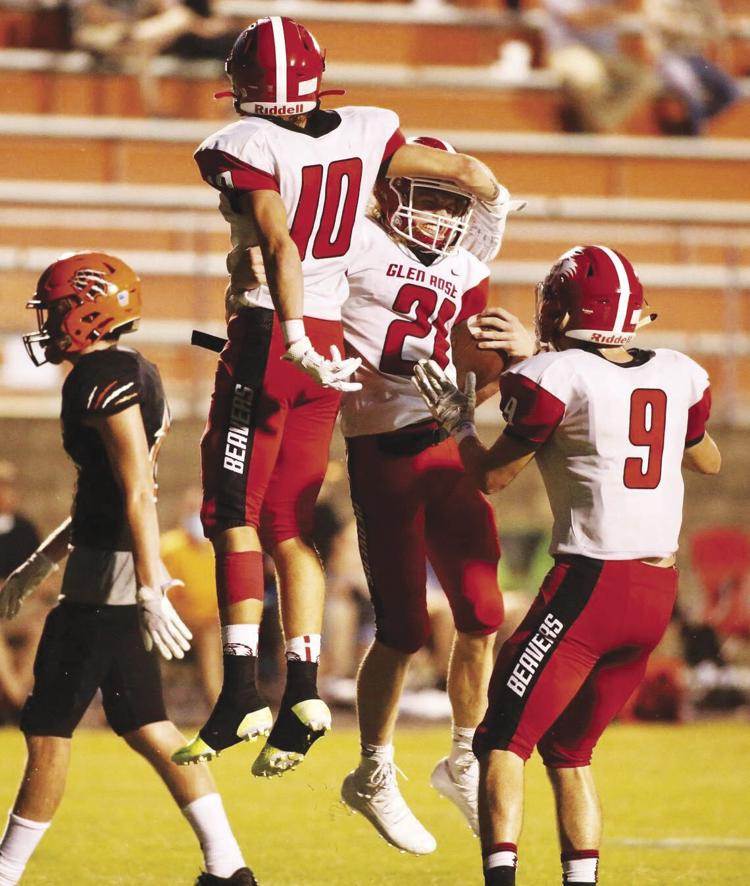 As for Harmony Grove, the Cardinals fell for a second straight time in Week 2, losing to Jessieville on the road after playing to a 14-14 tie at the half.
The Cardinals would allow 21 points in the third and could not overcome the deficit the rest of the way.
The Cardinals lost to Centerpoint in Week 1.
Running out of the Diamond-T offense again this year, Harmony Grove was able to gain 355 yards in Week 2, running 44 plays.
Quarterback Hunter Williams took to the air only twice, completing both attempts for 52 yards, including a 31-yard TD strike to Tory Potter in the second quarter.
Luis Meza had a big night on the ground, leading the Cardinals in rushing with 101 yards and three scores on only six touches.
Meza opened the game with a 60-yard scoring run, and also scored from 34 and a yard in the loss.
Since 2013, the Cardinals are 1-5 against Glen Rose.
Glen Rose quarterback Launius would finish Week 2 with four passing touchdowns, going 8 for 15 and 192 yards in the win.
"He was better," Kehner said after the game. "He took steps forward. I expect more out of Wesley, but he will continue to get better."
Launius was sacked three times in the win, but rushed for 12 yards on eight carries and had a touchdown on the ground.
Kehner was not happy with his senior leader's performance in Week 1 against Malvern, which resulted in a 33-27 loss at home.
Jace Cheatham finished with a pair of TD receptions for 98 yards.
Running back Ethan Taylor anchored the Beavers ground game with eight carries for 78 yards.
Kickoff is set for 7 p.m. Friday in Haskell.