Despite a sluggish start to their Round 1 tilt with Walnut Ridge last week in the 3A state playoffs, the No. 1 Glen Rose Beavers turned up the heat in the second half to advance, winning 61-32.
"I thought the kids came out in the second half and really played like we were capable of playing and put the game away," said Head Coach Mark Kehner. "We had a slow start to begin with and turned the ball over a couple of times which allowed them to get a couple of scores and stay with us the first half. But we did a good job in the second half and earned an opportunity to play in Round 2."
The Beavers fell victim to early exits the past two seasons, dropping their first playoff game each time.
This week, the Beavers host Melbourne. The Bearkatz defeated Centerpoint 44-7 in Round 1.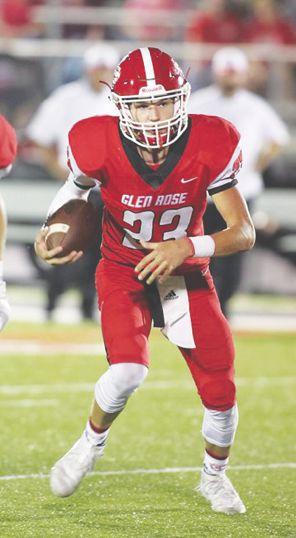 Senior quarterback Gabe Lawrence leads the Bearkatz, having completed 161 of 251 pass attempts this year. He has totaled 2,361 yards and 29 touchdowns thus far.
In Round 1, Lawrence was 15 of 23 for 173 yards and three scores.
Despite having thrown 10 interceptions on the year, the senior gunslinger has not been picked off since throwing three against Harding Academy in a 45-0 loss in Week 7.
In Melbourne's only two losses on the season, Lawrence has been picked off a total of seven times.
On the ground, senior running back Noah McSpadden leads the charge with 93 carries for 566 yards and 11 TDs.
Last week he ran for 111 yards and two scores, his second best performance on the year (117 yards Week 3).
"They are a well-coached team," Kehner said. "We think they are a mirror image of us with guys that are not overly athletic, but guys that are going to play hard and do the right things. They aren't going to beat themselves.
"We have to cut down on our turnovers and be disciplined and just out-execute them."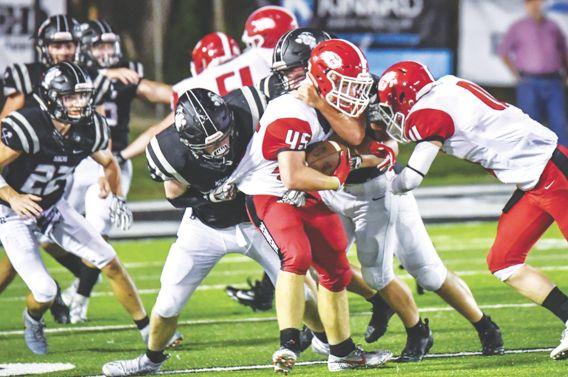 In last week's win, Glen Rose quarterback Wesley Launius completed 15 of 19 attempts for 239 yards and four scores. He also rushed for 129 yards and a score on 16 carries.
Senior receiver Matthew Clark put together a career night, hauling in seven catches for 136 yards and three scores while also returning a fumble 25 yards for a score and a kickoff 68 yards for a TD. The senior would snatch an interception during the win as well.
As for injuries, the Beavers are "all hands on deck," Kehner said. 
Kickoff is set for 7 p.m. Friday at Beavers Stadium.
Winner will take on the victor of Osceola and Greenland in the quarterfinals set Nov. 29.