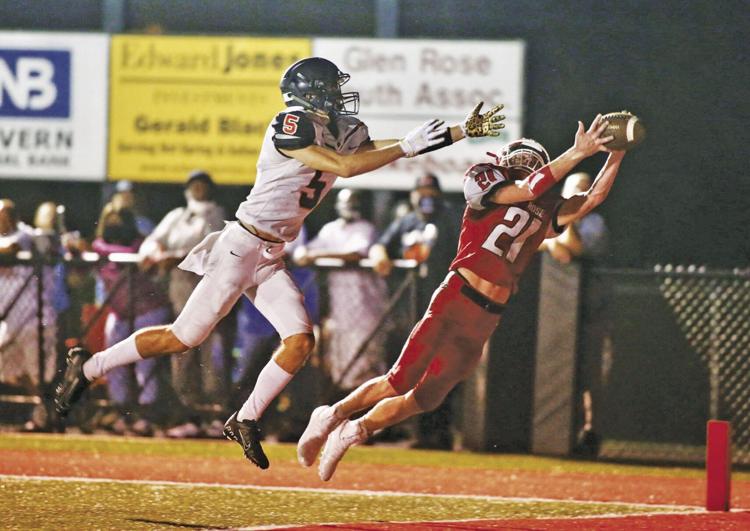 The Glen Rose Beavers (0-1) had a tough go at Week 1 against Malvern at home, falling 33-27.
For the second straight week, the Beavers will engage in rivalry play as they travel across the hill to Magnet Cove for another cross-county matchup.
"This is a good opportunity for us," said Head Coach Mark Kehner. "These rivalry games should be good for the kids and should be good for the schools too. Magnet Cove has a good team at 2-0. We are 0-1. Our focus this week is to try and clean up what we did against Malvern and improve our execution and hopefully come out Friday and do a better job."
Glen Rose played the Leopards tough to open the season, but turnovers and quarterback miscues helped lead to the loss, something Kehner said has to improve in Week 2.
"We got to have better quarterback play. It starts there," Kehner said. "He is a very good football player for us and has proven that. He had a bad game and he knows that. We know that. Wesley (Launius) comes out and improves his game this week and the rest of us kind of clean our act up just a little bit as well, I think we will be in good shape. I think the kids have responded to the loss the correct way and are working on things that we need to improve to get better."
Launius ran 16 times for 20 yards and a score, and completed 10 of 24 passes for 161 yards three TDs and an interception. He also fumbled three times, recovering all but one which led to seven points for Malvern.
Glen Rose was outgained by Malvern 352-297 in the loss.
As for what Kehner expects Magnet Cove to bring on offense, he said the running game will be tough to stop as the Panthers have senior Landon Stone in the backfield once again.
The speedy back is coming off a 2,700-yard season where he rushed for 30 touchdowns and averaged 10.4 yards per carry in 2019.
"They have a phenomenal running back in that Stone kid," Kehner said. "He had 2,700 yards rushing last year and anybody over 2,000 yards is going to be a big-time threat against your defense. We have our work cut out for us to stop the run game. If we can't, they are going to continue to run power until we do stop it. If we can't stop it, we are going to lose the ballgame. It is our job to go to work defensively and be better tacklers than we were last week."
Stone rushed for at least 100 yards in 12 of 13 games a season ago, including seven over 200 yards and three with 300 or better.
Head Coach Caleb Carmikle said he expects Stone to play at the next level. 
Glen Rose's defense allowed 233 rushing yards and four scores against Malvern on the ground last week. 
Magnet Cove is coming off of an 11-2 campaign where it won its conference title and moved deep into the 2A playoffs before losing to Gurdon, 34-17.
Last week, the Panthers defeated Bismarck 28-20 to improve to 2-0 on the young season.
Kickoff is set for 7 p.m. Friday, at Magnet Cove.