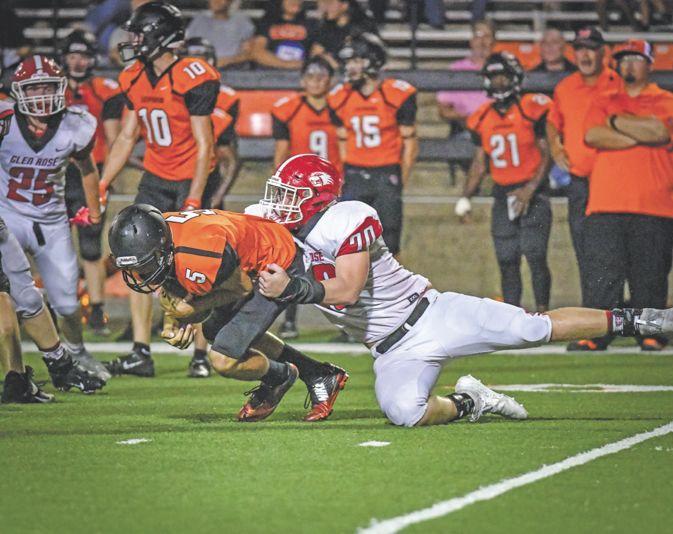 The Glen Rose Beavers (5-2, 4-0) wrapped up their fifth straight win last week, defeating Jessieville 45-14 at home.
The win was also the 11th straight in conference play, dating back to Week 4 last season.
This week, the Beavers face off against Perryville at Beavers Stadium.
The Mustangs sit at 2-2 in the 4-3A Conference, coming off a 42-8 thumping of Two Rivers in Week 7.
Perryville is led by quarterback Reid Standridge, who leads in passing yards and rushing yards on the year.
Through the air, Standridge has completed 66 of 140 attempts for 1,253 yards and 14 touchdowns.
On the ground, he has rushed for nine scores on 118 touches while gaining 585 yards.
Running back Crete Tippen follows with 301 yards and two scores on 62 carries for the Mustangs.
Kickoff is set for 7 p.m. Friday