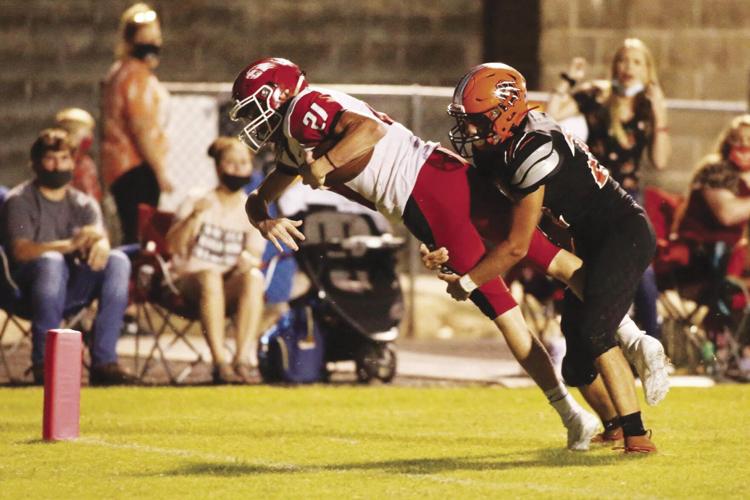 The Glen Rose Beavers (1-1) made their first road trip of the year — but did not have to leave Hot Spring County as they traveled to Magnet Cove (2-1).
In the first match ever between the two, Glen Rose was taking no prisoners as it trounced the home-team Panthers en route to a 35-6 win — its first of the year.
Despite the win, the Beavers led 28-0 at the half and "got bored" for the rest of the game, leaving Head Coach Mark Kehner unpleased.
"It was a good win, but when we went up 21-0 we got bored and just went through the motions," Kehner said. "We are not good enough to do that by any stretch of the imagination. We don't have good enough athletes to just hand the ball off and go 80 and score. When we aren't mentally focused we don't execute. When we don't execute we are not a very good team. I'll take the win. That's awesome, but we have got to be better."
Read the rest in Saturday's The Saline Courier.