The Glen Rose Beavers (7-2, 6-0) secured at least a share of the 4-3A Conference title in Week 9 with a blowout win over Atkins on the road.
The victory moved Glen Rose to a perfect 6-0 in league action, giving the Beavers a game lead in the conference.
Since Week 3 of last year, the Beavers are 13-0 against conference foes.
The Beavers slowed Atkins on the ground last week, allowing only 61 yards on 26 carries. Through the air, Glen Rose forced 25 incompletions, giving up 187 yards and a touchdown on 20 of 45 passing to Elijah Roberson in the win.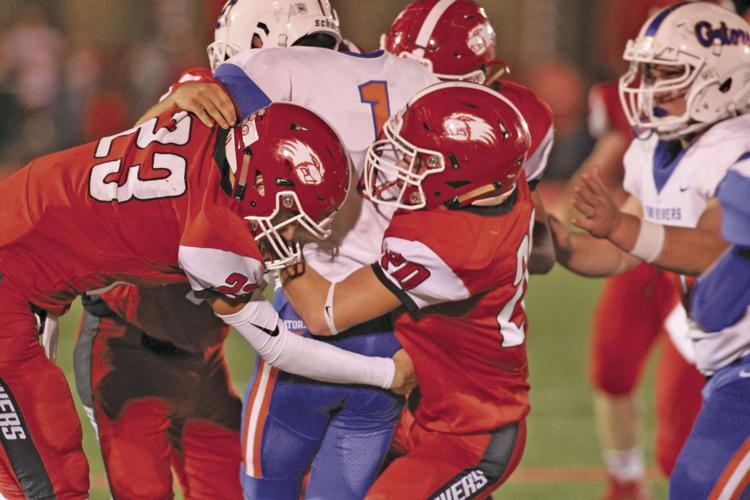 The Beavers also would force three interceptions on the night,
as for its offense, Glen Rose was balanced, rushing for 152 yards on 28 carries with Ethan Taylor leading the charge (14-105 TD).
Wesley Launius also put together a decent night, completing 4 of 9 for 135 yards and two scores.
Senior receiver Matthew Clark would haul in both TDs, catching two passes for 118 yards.
This week, The Beavers will tango with Baptist Prep, which is riding a three-game winning streak after trouncing Two Rivers last Friday. Glen Rose will also celebrate senior night prior to kickoff.
Baptist sits at 3-6 overall and an even 3-3 in league play.
Senior receiver David Park leads the charge with 1,284 yards passing and 14 touchdowns on 92 of 201 passing. He has also been picked off 11 times in 2019.
On the ground, he has rushed for 538 yards on 112 carries, adding eight TDs.
In Week 9, the senior ran for a season-high 116 yards on 19 touches.
Senior running back Jax Coleman leads the team on the ground, rushing for 621 yards and seven scores on only 37 carries. He is averaging 16.8 yards per carry.
On defense, Coleman has 44 total tackles with 3.5 sacks and a pair of forced fumbles.
Baptist has sacked opposing quarterbacks 16 times on the year.
Kickoff is set for 7 p.m. Friday at Beaver Stadium. Senior night festivities will begin at 6:30 p.m.