LITTLE ROCK – The Benton Panthers had no trouble taking down the Hall Lady Warriors on the road Thursday. Since their season-opening loss to Greenbrier, the Lady Panthers have won three straight, including a 3-0 sweep over Hall in Little Rock. Benton downed the Lady Warriors 25-4, 25-3 and 25-7, while the junior varsity also dominated 2-0 (25-3, 25-7). 
The win puts the Lady Panthers at 3-1 overall, 2-0 in 5A West Conference action. 
Benton had an ace in the hole as the Lady Panthers totaled 32 aces on the night, led by senior McCarlee Perkins' 10 aces and followed by senior Katie Strickland's eight. Senior Hannah Brewer added five and sophomore Henley Hooks had three. Sophomore Abigail Lagemann, senior Skylar Goff and and sophomore Kenzie Garrett each had two.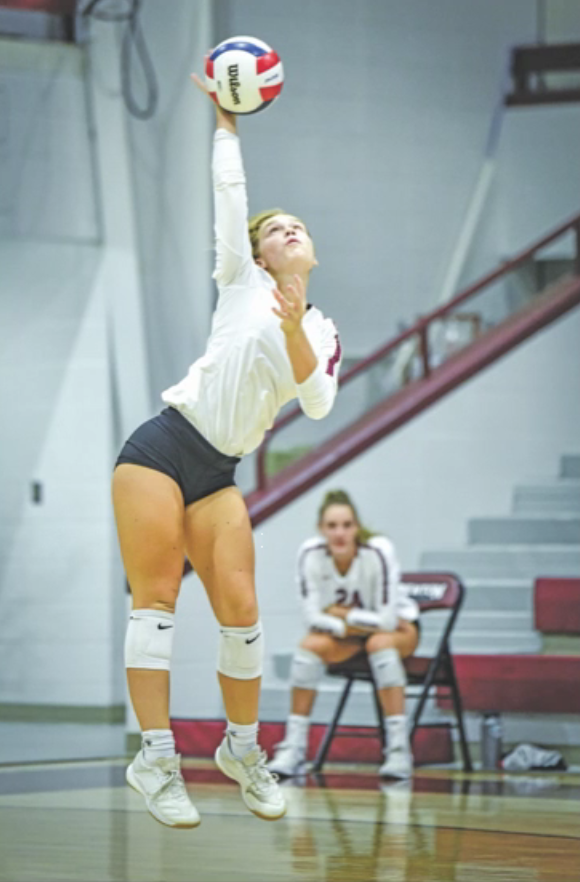 With the majority of their points coming from aces, the Lady Panthers still put up 22 kills on the night, with Hooks leading the way with five. Junior Bissette Childress, junior Grace Anne Shelnut, senior Skylar Goff and Abby Hardister all had three kills each. 
Strickland led the way with four digs, with Hooks adding three. Perkins, Shelnut and sophomore Gracie Aldebot had two digs apiece, with Aldebot leading the way with 10 out of 11 serve-receives. 
Benton returns to league action on Tuesday when the Lady Panthers host the Jacksonville Lady Titans at Benton Arena.