Starting the season 5-1 including winning four straight with their last victory a 7-1 decision over the Little Rock Christian Warriors on Wednesday, March 11, the Benton Panthers were set for a showdown with rival Bryant in the Big Red Series that Saturday. It never happened and the Panthers haven't played since all Arkansas Athletics Association competition was suspended due to the coronavirus COVID-19 on Thursday, March 12.
Benton Coach Mark Balisterri, coaching the Panthers since 1990 with 529 total wins, said this new development of the coronavirus world came out of left field. 
"This is something that really, in our generation, we haven't experienced anything like this," Balisterri said. "I feel bad for the kids and I feel bad we're not able to do the things that we love to do. We preach to our kids all the time we can control the controllable and this is out of our control. There's no sense in getting mad about it."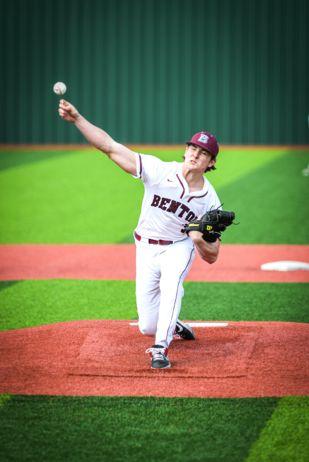 The original suspension was set to end on March 30 when the Panthers were to play the Catholic Rockets, but with the rise of the virus across the country since then which now includes over 97,000 confirmed cases and almost 1,500 deaths (John Hopkins University) across the US, and 381 cases and three deaths in Arkansas (Arkansas Dept. of Health) as of Friday afternoon, the suspension will last until at least April 17, with that date likely to be pushed back as well. But, to Balisterri, though he doesn't want to concede the season which is scheduled to end May 23 with state championship games, people's health is the focus now. 
"Nobody wants to think it's lost, but right now we're going to play it day-by-day and listen to what our healthcare professionals and our government tells us to do," he said. "It's hard to say because it's all unknown stuff. My biggest concern is the health of our students, our athletes, and to make sure they don't get sick. That's the most important thing out of this whole deal. It's just really out of our control."
That's a tough pill to swallow for a team which made it to back-to-back championship games and were off to an excellent start to this year in an attempt to win its first state title since 2009.  
"We were ahead of where I thought we'd be after the first (six) games, and everything was coming together just like it was supposed to," Balisterri said. "It is what it is. I want to be mad, I want to be frustrated, but bottom line is it's out of our control. It's nothing we ever imagined would happen, we just need to be focused on staying healthy and doing what everyone is asking us to do so we can back to some type of normalcy."
And with the abrupt suspension to the season, Balisterri had very little time to convey the situation to his Panthers. 
"That was kind of the sad thing," he said. "We didn't get a chance to really talk a whole lot. It happened so quick. We found out in the middle of the afternoon that Thursday. We had a quick meeting at the school and we met with our players for about 15-20 minutes, met with the seniors a little bit and that's the last time we've had a chance to talk to them. Nobody really knew where we were going with this and how bad it really was.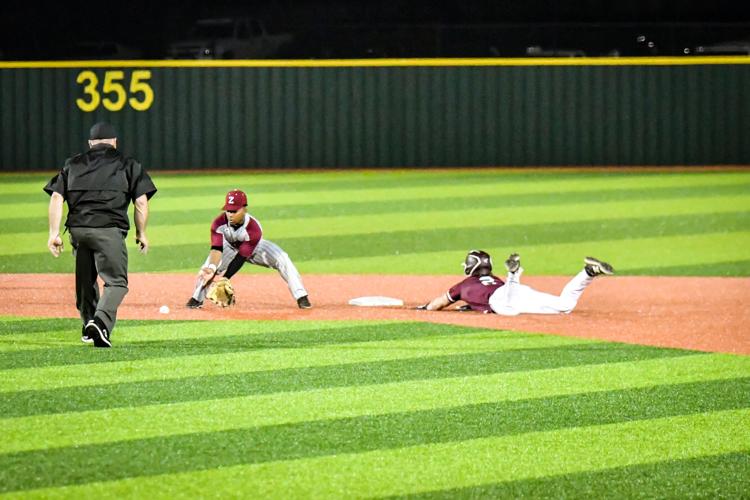 "I wish I could sit down with my players and talk to them. That's the biggest thing that we're losing. The games are great and that's what we have sports for is to play the game, but as a coach, the relationships we build with our players, parents, the relationships you build with the community, that's what I miss the most. Being in the locker room with them, being on the practice field, just being with them. I miss my players."
And of course while the NCAA may grant another year of eligibility for the spring season athletes who missed out this year due to COVID-19, high school seniors don't have that luxury, and the Panthers have seven seniors who may not see the field again in high school: Kip Tracy, Peyton Hudgins, Jaden Woolbright, Dalton Pugh, Blake Ferrell, Ethan Hambric and Adam Sims. 
"This is more about the seniors because they have the most to lose," Balisterri said. "But, they're kids and they'll bounce back from it and move forward. 
"They're not having the last part of their high school years. They're not only missing their senior year of baseball, they're missing their senior year in school, possibly missing their senior prom. My daughter is about to graduate from college and they canceled her graduation. It's a lot for these kids to handle, but 20 years from now they're going to look back at it and tell their kids, 'This is what we had to go through, this is how we handled it,' and become better young men and women for it. 
"It's hard to put this into words because it's just something nobody ever expected this to happen and nobody really knows how to respond or react. I fully support what we're doing, we just have to wait and see what happens and try to all stay healthy."