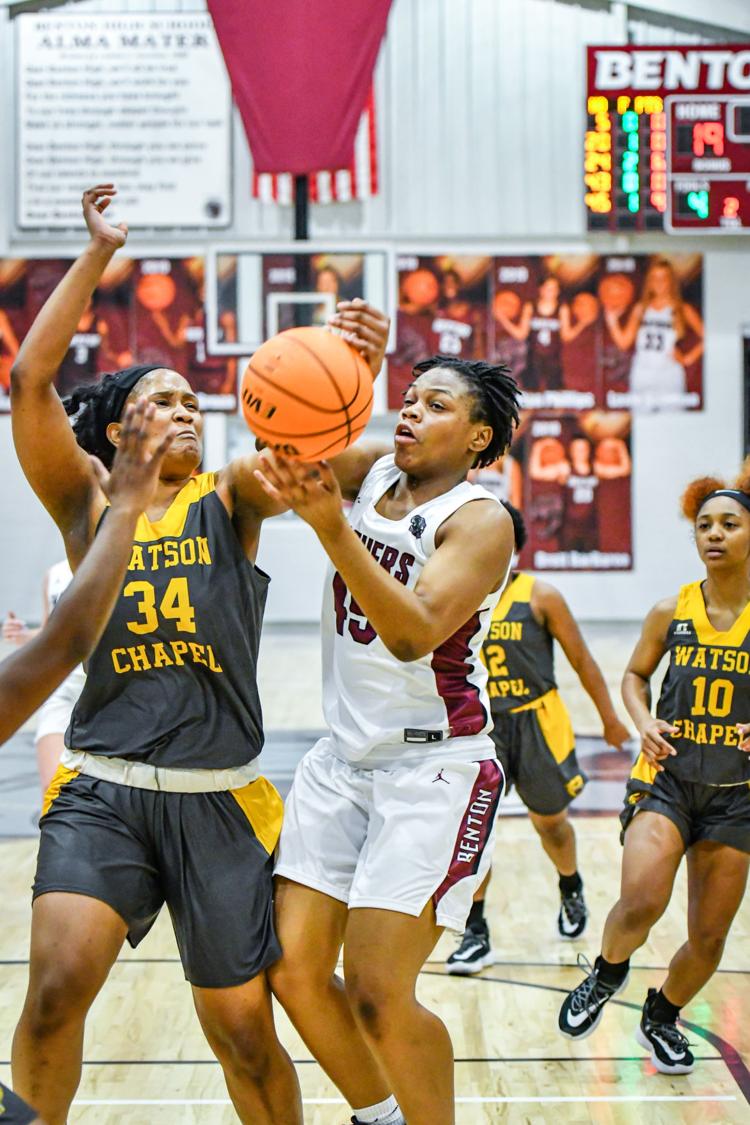 After falling in their first two games at their host Benton Classic against two good teams in Watson Chapel Thursday and Harrison on Friday, the Benton Lady Panthers finished the Classic with a 51-43 win over the Pine Bluff Fillies Saturday at Benton Arena. 
Benton senior post player Rhema Riley had an excellent game, putting season highs of 23 points and 17 rebounds, her second straight double-double. 
"She was monstrous," Benton Coach Jerry Chumley said of Riley. "She really was the best player on the floor as far as anything in the lane area. She got everything, every rebound. Her and Tuesday (Melton) combined for 27 rebounds. She's been our most consistent."
Benton (2-5) got off to a hot start taking a 13-4 lead after one quarter of play, but Pine Bluff responded with an 18-point second quarter to get within 25-22 of Benton at halftime. 
The Fillies outscored Benton 16-5 in the third to take a 38-30 lead after three, but the Lady Panthers didn't fold in the fourth as a 21-point outburst put Benton over the top, helped by Riley's 6 of 6 free throws to snap the Lady Panthers skid. Also helping was Benton's limited turnovers after averaging close to 20 a game on the year.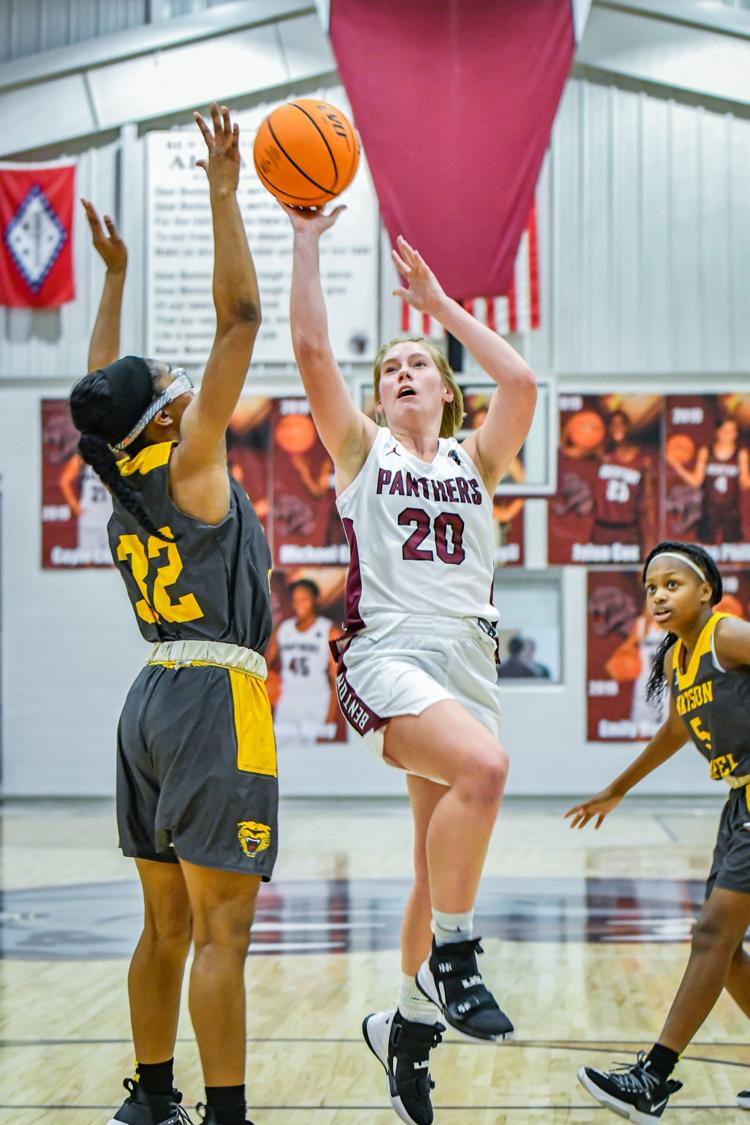 "We had 12 turnovers as a team, which was pretty good against a team that was pressing and getting after us all over the floor," Chumley said. 
After Riley's monster game, sophomore Bissette Childress had her best game of the year with 10 points, five assists and four rebounds, and Melton would score six with her 10 rebounds. Senior Emily Hopper added six points, junior Jordan Miller four and senior Cayla Clayton had two. 
The Lady Panthers take the week off before resuming play in the Beebe Holiday Tournament. Benton opens with host Beebe at 7 p.m. on Dec. 27.