Though it didn't come as easy as expected, the Benton Lady Panthers volleyball team still picked up a 3-0 sweep over the Jacksonville Lady Titans in 5A Central Conference play Tuesday at Benton Arena. The Lady Panthers won their fourth straight match, downing the Titans 25-17, 25-18 and 25-16 to improve to 4-1 overall, 3-0 in league play. 
"This was more of a fight than I anticipated," said Benton Head Coach Michelle Shoppach. "They (Titans) could swing hard, block well and fought on defense; also had a nice floater serve."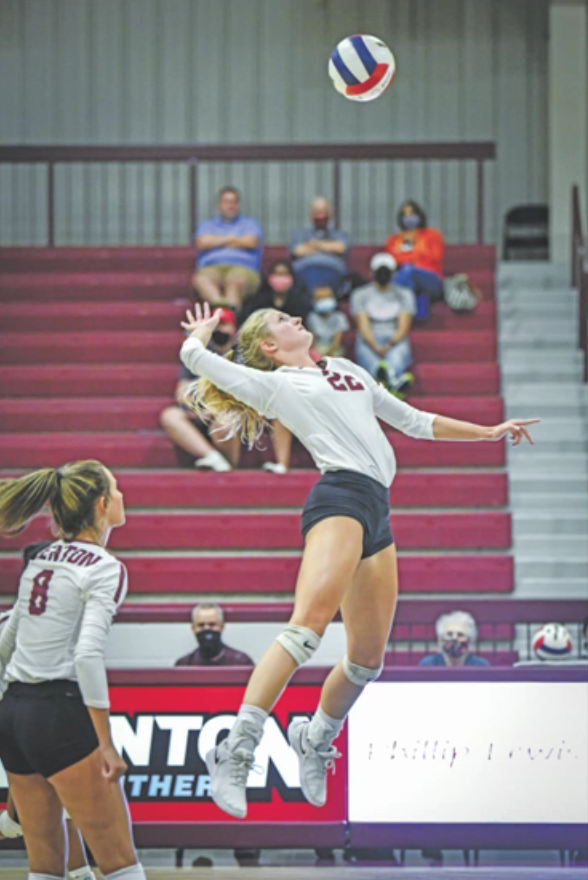 The Benton junior varsity also swept Jacksonville 2-0 (25-5, 25-17), with Shoppach saying, "JV looked smooth in first set."
As for the varsity, senior Hannah Brewer had a big match, leading the Lady Panthers with 13 kills, spiking from all three spots at the net, and five blocks. Junior Laci Bohannan followed with six kills, while also leading Benton with 12 assists and 10 digs, and added two blocks on the night. 
Benton senior Katie Strickland was solid from the back row and service line with nine digs and three aces in the match. Strickland also led the way with 19 serve-receives without making an error. 
Sophomore Abigail Lagemann had six kills and sophomore Henley Hooks had three, with junior Bissette Childress, junior Grace Anne Shelnut, senior Skylar Goff and senior Sakari Faulkner adding a kill apiece. 
Hooks added seven assists, Brewer had five digs and Childress had three aces. 
The Lady Panthers are back in action Thursday when they travel to Little Rock to take on the Parkview Lady Patriots.