The Benton Lady Panthers opened 5A Central Conference action in fine fashion Tuesday at Benton Arena. The Lady Panthers swept the Beebe Lady Badgers 3-0 (25-16, 25-13, 25-19) to improve to 2-1 overall, 1-0 in the Central. 
Benton sophomore Abigail Lagemann was a force at the net, leading the Lady Panthers with 13 kills. Junior Laci Bohannan followed with seven kills, while senior Hannah Brewer had six. Senior Sakari Faulkner, who led Benton with four blocks, and sophomore Henley Hooks added three kills each, while junior Grace Anne Shelnut had one kill.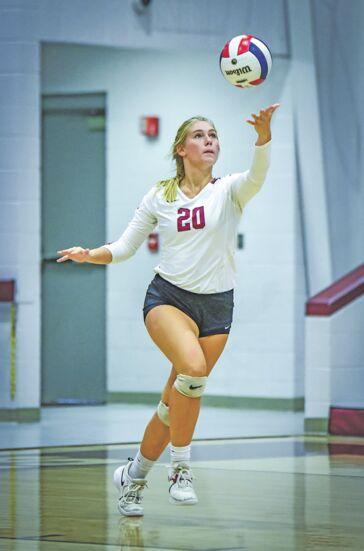 Lagemann also led the way with four aces, with Bohannan adding three, while Lagemann and Hooks had two blocks each. 
As for digs, Brewer had 13 to lead the way, Lagemann had eight and junior Bissette Childress had six. Sophomore Kenzie Garrett had four digs, senior Katie Strickland had three digs and an ace, and Abby Hardister, Faulkner and  Bohannan had two digs apiece. 
The Lady Panthers hit the road to Little Rock on Thursday to take on the Hall Lady Warriors.