Fresh off their first victory of the season, a 44-6 trouncing of the Little Rock Southwest Gryphons on the road last week, the Benton Panthers will play their first home game of the season tonight when they host the Catholic Rockets. 
Though it's been a while since the two teams last played (2009), the Rockets (1-1) are the team the Panthers (1-1) have played against the most in Benton's history. In 56 total games, Catholic leads the all-time series 33-21-2, with the Rockets winning the last go-around 43-13 in 2009. The first ever game between the two squads was in 1936 when Benton won 37-6. 
"We've tried to get this game going as a nonconference the last couple of years and just haven't got it worked out," Benton Coach Brad Harris said of Catholic. "We feel like it's a really good matchup. They want to play it, too, two equal schools we feel like. We're looking forward to it. Think it's going to be a good one. That's what you're looking for in nonconference - teams that are close that you can compete with."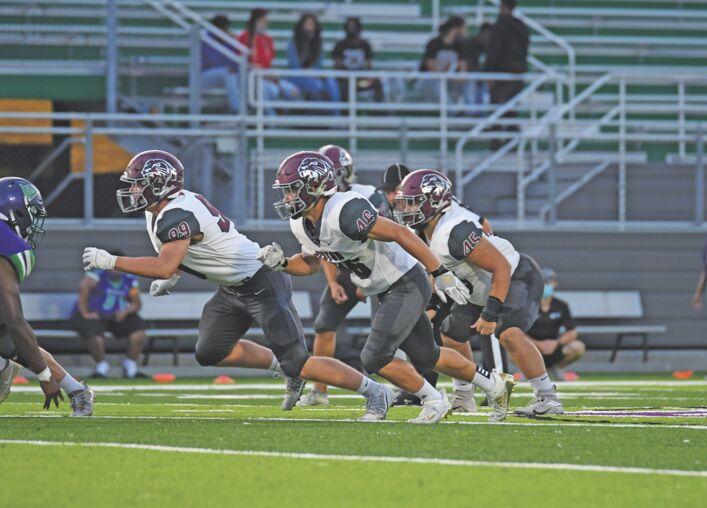 The Rockets have shown improvement throughout the last few years. Their seven wins a season ago was the most victories Catholic has seen since winning seven in 2008. After season-opening 28-24 loss to Jonesboro, the Rockets downed the Sylvan Hills Bears 38-28 two weeks ago before getting a bye before Benton. 
"They're a really solid team," Harris said. "Coach (John) Fogleman and his staff do a tremendous job of getting their guys to play hard and scheming teams up. They're always competitive, so we expect that same thing Friday night."
The Rockets focus more on the ground game as senior Brandon Bisceglia leads the team with 254 yards and four touchdowns rushing, including 208 yards on 22 carries against Sylvan Hills. Senior running backs Jason Stith and Jack Currence also see time behind Bisceglia. 
"They're good at what they do," Harris said. "They do a good job with their zone scheme. That No. 6 (Bisceglia), I'm not even going to try to pronounce his name, but he can get after it. I remember him when he was younger and I saw him at team camps. He's a short, stocky guy and runs the ball extremely tough. He really gets after it. 
"Their offensive line does a really good job of getting on blocks and staying on blocks. We're going to have our hands full. He's (Bisceglia) their primary guy, but they've got two other guys that they rotate in there and do a good job with that."
But, the Rockets are not just a run team. They will throw it to keep defenses off balance as senior Will Bowman and junior Preston Scott have both thrown 20 attempts each over the two games, with both QBs competing over 50 percent of their passes. 
"They've got two guys," Harris explained. "No. 11 (Bowman) has been starting in games for them and No. 12 (Scott) actually starts at receiver for them and he comes in and plays some QB. They have two good ones. (Fogleman) has confidence in the both of them to execute the offense. They run some zone read with both of them, they both can run the football a little bit and they throw it, too. "Coach Fogleman loves to run the football and play-action pass, so he makes it tough on you. You really have to honor the run game, but then bam, he'll hit behind you with some kind of play-action with his tight end, full back or H-back."
Harris said the Rockets' line and linebacker play is the strength of their defense. 
"We like how their defensive line plays," he said. "They're active up front and their linebackers, their box play is probably their strength. We like our matchup with our receivers on their DBs, with Garrett Brown throwing the football around. We have to establish something up front, we have to win in the trenches. We're going to have to do a better job of staying on blocks longer because they're pretty active and pretty good."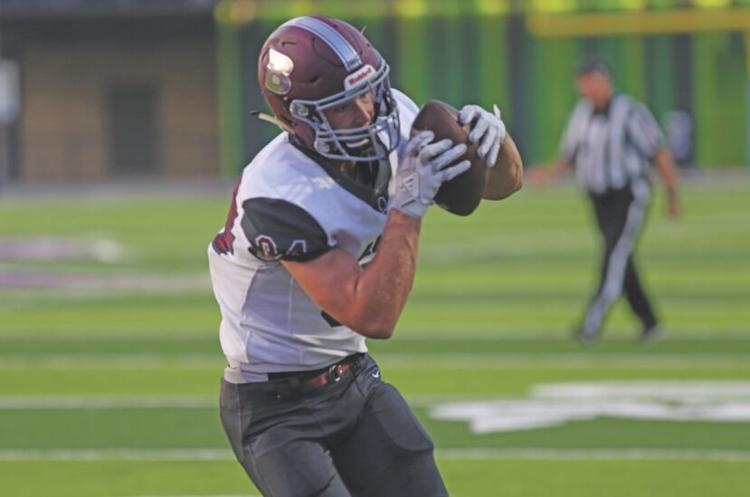 Speaking of Garrett Brown, the senior quarterback broke Benton's all-time passing record in last week's win, passing 12 of 22 for 225 yards and four TDs, all in the first half. Brown now has 5,562 career passing yards, surpassing former Panther Cason Maertens' total of 5,533. Brown, who also broke the attempts record last week, has a shot to pass Maertens again in career completions and TDs. Brown is 16 away from tying in completions and just three TDs away from tying Maertens' all-time record. Harris would like Brown to go ahead and break those tonight. 
"For our sake, we hope he breaks both of them this week," Harris said. "I hope he gets it individually, too, but sooner is better than later because it means we're having a good night throwing it. We like what he's doing. He had a really good game last week in a half that he played. 
"We're going to have to execute, play well, take care of the football and win the trenches up front on offense to be able to control the football."
Benton junior wide receiver Andre Lane "rolled his ankle" in last week's victory and didn't play after the first quarter, but is expected to play tonight against Catholic. Benton kicker Bryan Araujo, who missed last week's win, will again miss tonight's game. Sophomore kicker Lucas Wilbur, who kicked a 32-yard field goal last week, will fill in.
"Lucas Wilbur has done a really good job," Harris said.
Harris also says the Panthers are doing a good job with the COVID-19 precautions.  
"Hopefully we can stay away from it and not get anybody sick," he said. "Right now kids are still doing really good with the guidelines. They're wearing masks when we ask them to, we're dressing in shifts in the locker room, film is different than it used to be. We used to all pack into one meeting room. Now we go to four different locations. We're still trying to get football done." 
Tickets for tonight's game are currently being sold at the Big Red Store at 620 Military Road in Benton. Tickets will not be sold at the gate. As of 9 a.m. this morning, there were still 200 tickets remaining. For those who cannot make the game, it will be available with Jim Gardner and Terry Benham calling on 106.7 The Ride and also on a $20 pay-per-view basis at mmproductions.net/bentonlive. Kickoff is 7 p.m. at Panther Stadium in Benton.