After a 22-7 season and first-round exit in the 5A State Tournament, the Benton Lady Panthers return most of their starters having lost just graduated senior Alex Bozeman's big blocking and hitting ability in the middle. But, the Lady Panthers return plenty of talent and starters this season, which officially begins on Tuesday, Aug. 27, vs. Cabot at Benton Arena. 
One big change this season is 16-year coach and program starter Brandy Chumley is no longer at the helm, stepping down to coach Benton's seventh grade. But, this year's seven seniors and four juniors, and most recently two sophomores and a freshman on the varsity know the new coach well.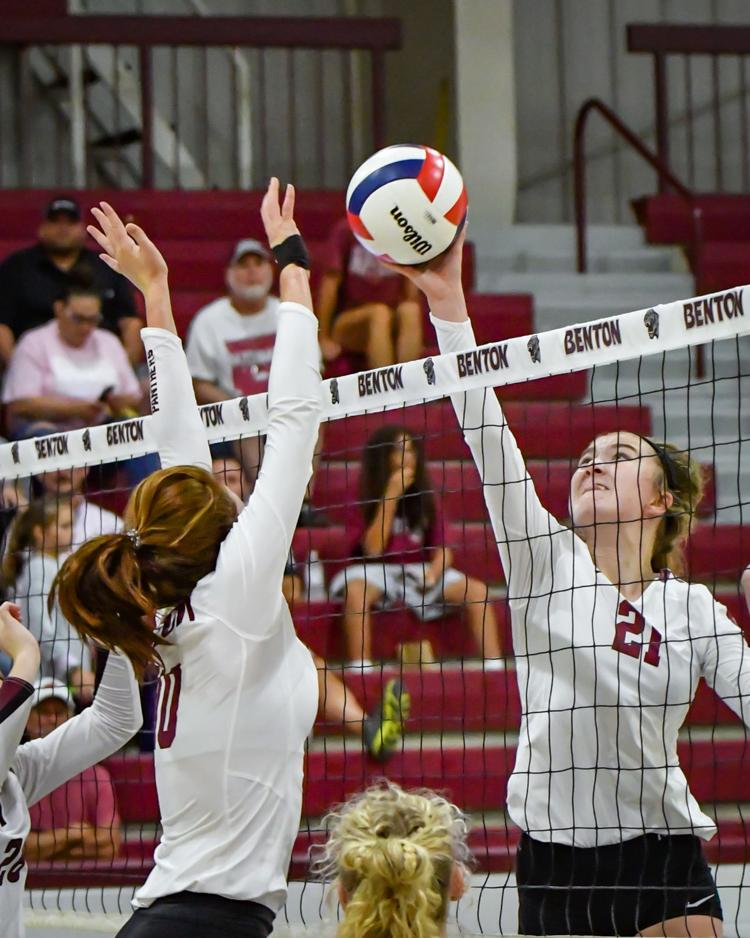 Michelle Shoppach, who has been coaching Benton's ninth-grade squad since 2006, takes over. Though not coaching varsity for over a decade, Shoppach, who also coached at Southern Arkansas University in the college ranks, said coaching is the same at every level. 
"Coaching is coaching," she said. "I expect the same things out of a fifth-grade team as I do a varsity team, I just expect it at different levels."
And Shoppach is very familiar with her current players, even coaching the underclassmen last season. 
"I've been coaching some of these kids since they were in the eighth grade, coached them in club," Shoppach said, "and then I'm around them, too, in the offseason, so we know each other and have a rapport with each other. And then some just left me last year. 
"I've been very please in the summer as far as what we've been able to do and how we keep pushing. There were points I thought were over and these kids find ways to keep the points alive."
And again, the Lady Panthers have plenty of experience returning, not to mention quality experience with three 5A All-State selections from a year ago including seniors Mary Grace Guerra and Lydia Buchanan, and junior Hannah Brewer.  
"Then we've got a ton of kids that you can mix and match," Shoppach said. "I've got Hannah playing middle and a little outside. Laci Bohanan, a 10th-grader, is setting, playing outside and middle. Kirsten Garner usually plays defense, but I can move her to left-side defense or middle. The same thing with Mary Grace. Katie Strickland mainly plays right-side defense, but can play anywhere on the back row, and she can set. So, I think I've got a lot of versatility with players, and that's the way we approached July and August."
And with so many players able to play multiple positions, and no set starting lineup, Shoppach can keep the Lady Panthers on their toes. 
"We've had them play a ton of different positions so they are capable of doing different things," she said. "I don't have a set rotation to this day, and I may not have a set rotation until Nov. 3rd when the season is over with. I'm keeping them guessing so they keep working and pushing each other."
With versatility and experience being a strength this season, inconsistency has been a downer thus far.  
"We have to be a little bit more consistent," Shoppach said. "I feel like we break down in transition a little more than I would like for us to do. We have really focused on blocking. Coach (Rachel) Dodson is our blocking coach and she's been getting a ton of reps with them. Even though we're not extremely tall, we jump well and I think we can coordinate together well."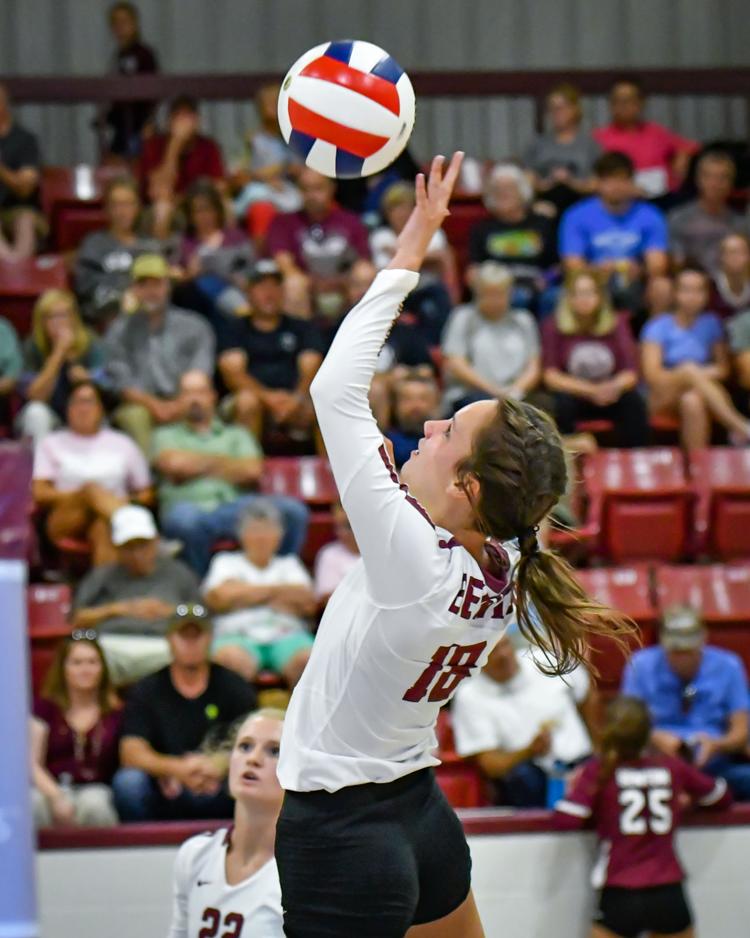 And with that lack of height, the Lady Panthers have had to adjust to some taller teams this past summer, including Greenwood, Mountain Home and Conway, all with plenty of height, according to Shoppach. 
"They put up a really big front row, so we're trying to learn how to hit around a big block. We're trying to be aware of what the other team gives us and take advantage of that, and we're also trying to put up a big block to make it easier on our back row to dig balls."
But, with seven seniors and only six spots on the floor to play, not to mention junior All-Stater Brewer and talented underclassmen, some Lady Panthers will have to be patient for playing time.  
"There's seven seniors and they're having to give and take," Shoppach said. "They realize they're not all going to be on the floor 100 percent of the time. I told them the night that I got the job, 'You're going to have to be a team player, and give and take,' and they have done that this summer. 
"They've done a good job of being leaders and they've done a good job of realizing when somebody else is on the floor, how to act on the bench. And I've been pleased how the underclassmen have pushed them to make them better." 
Shoppach pulls no punches when asked what here expectations are for the upcoming season. 
"We intend to win the conference, we hope to win 30 matches, we hope to play a No. 4 seed going into the state tournament, and we want to be playing in the championship game at Hot Springs," she said. "It's nothing Chumley hasn't done in the past, so we're just trying to get on her coattails. The kids helped set those goals, so I hope they're buying into them. I know I am."
The Lady Panthers will have their Maroon & Gray game on Tuesday at Benton Arena, with the ninth-grade playing at 5:30, varsity at 6:30 and eighth-grade at 7:30. Benton also hosts a benefit at the Boys & Girls Clubs of Saline County near the River Center in Benton on Thursday.