After the Bryant Black Sox opened the AAA American Legion State Tournament with a disappointing 13-6 loss to Cabot on Tuesday, the Sox would let their frustrations out on Mountain Home Lockeroom Thursday at Bryant High School. The Black Sox destroyed Lockeroom 14-0 to advance in the loser's bracket and will play Crossett, which fell 10-0 to Sheridan on Thursday, Saturday at 5:30 p.m. in Bryant.
The Black Sox (17-12-1) took control early in this one playing as the visitors as leadoff man Noah Davis walked to start and Logan Catton walked with one out to put runners at first and second. The runners advanced to second and third on a wild pitch before Cade Drennan followed with a 2-run double to left field. It was just the start of Drennan's big day. Courtesy runner Slade Renfrow later scored on a wild pitch for the 3-0 lead after one.
Bryant got back to its scoring ways in the third when Catton was hit by a pitch with one out before scoring again on Drennan's double to right field. Peyton Dillon walked, Renfrow stole home and Aaron Morgan's RBI single to center scored Coby Greiner, who reached on a fielder's choice, to make it a 6-0 lead after three.
The Sox kept its 3-run inning day going in the fourth when Logan White stole home and Dillon doubled in two runs for the 9-0 lead.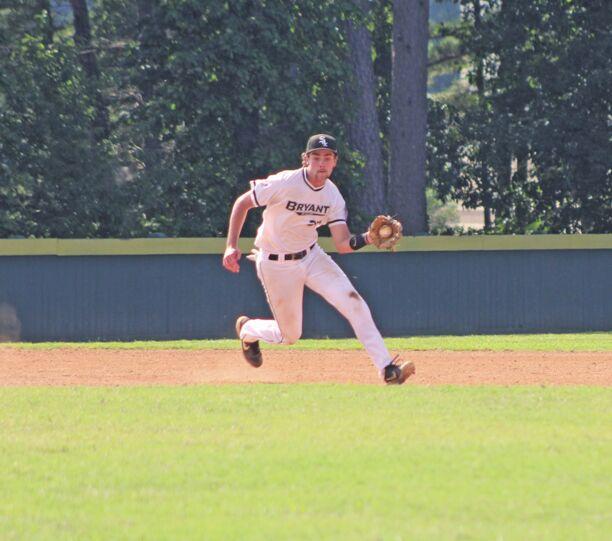 After being held scoreless in the fifth, Bryant blew it open in the sixth. Ryan Riggs walked and Catton just missed out on a home run to left field, hitting the wall and settling for a double. Riggs would score on a wild pitch and Drennan wouldn't miss out on his homer. Drennan hammered a 2-run bomb over the left-field fence to give Bryant a 12-0 lead. Noah Davis was later hit by a pitch with the bases loaded to force in a run and Riggs' RBI single to right field made it the 14-0 final.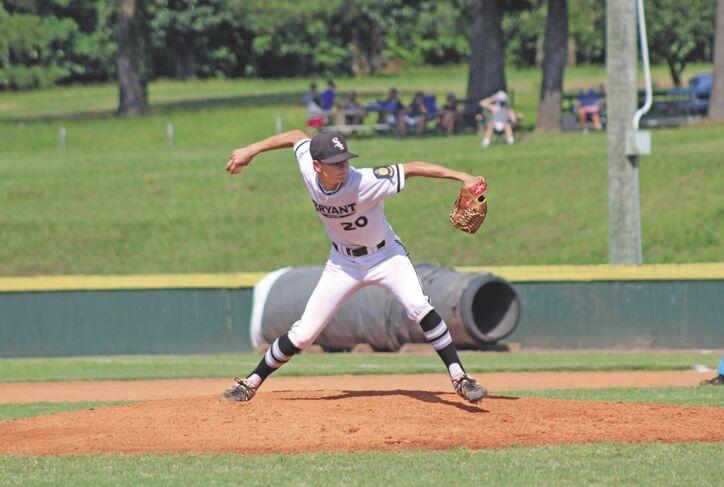 Blaine Sears started for the Sox and earned the win, giving up three hits and a walk while striking out three in 4.2 scoreless innings. Lefty Tyler Bates gave up a lone hit while striking out one in 1.1 innings of relief.
Drennan finished 3 for 4 with two doubles, a home run and five RBIs, with Morgan going 2 for 3 with a run and RBI. Dillon went 1 for 3 with two RBIs, Riggs 1 for 3 with two runs and an RBI, and Catton was 1 for 3 with three runs. Greiner, Logan White and Braydan Lester all added a hit each in the win.