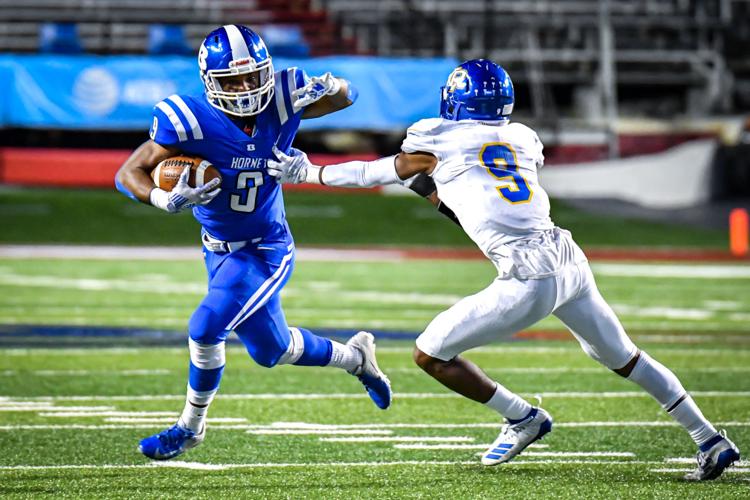 Making history last year with their first ever state championship, the Bryant Hornets added to that history list Friday at War Memorial Stadium in Little Rock in front of a sea of blue. Defeating North Little Rock 27-7 in last year's title game, the Hornets capped off their undefeated season with a 21-7 victory over the Charging Wildcats Friday in a rematch for back-to-back state championships, finishing 13-0 for their first ever undefeated slate. 
"It was a heck of a football game. People who like to see rock em' sock em', they got to see it," Bryant Coach Buck James said. "I talked about John Wayne football last year … nobody knows what John Wayne football is, but I'm telling your right there is the definition of John Wayne football. Our kids played their guts out and it was a heck of a game. Their kids played their guts out. I have a lot of respect for their tailback and their football team and their coaches. They do one heck of a job. To be here four years in a row takes a lot of courage to keep coming back. It's a great rivalry."
Bryant junior Austin Ledbetter threw for 199 yards and three touchdowns on 15 of 27 passing to earn MVP honors.
For full coverage, see Saturday's issue of The Saline Courier.