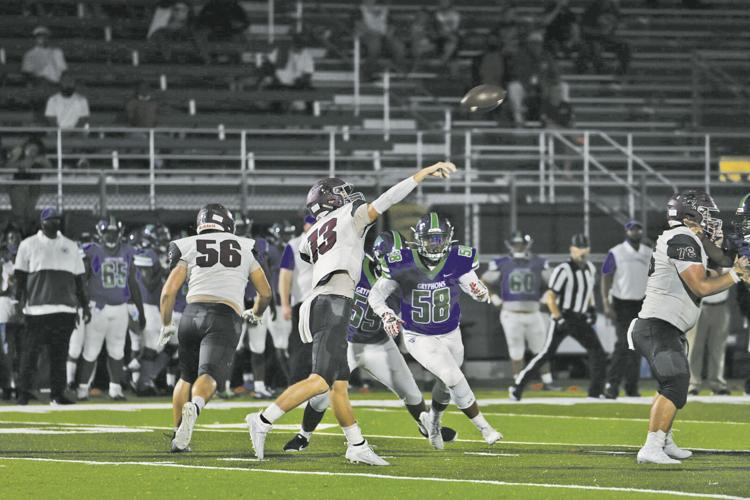 The Benton Panthers jumped on the Little Rock Southwest Gryphons and senior quarterback Garrett Brown broke Benton's career passing yards record Friday at Southwest Stadium in Little Rock. Leading 28-0 after one quarter, the Panthers won their first game of the year with a 44-6 victory over the Gryphons to get to an even 1-1 on the season. 
"It was a good win for us," Benton Coach Brad Harris said. "It's what we needed to do. We had a good night. We really played aggressive early. The last two weeks of practice have been good to us. We got better, practiced a little harder and learned a lot from that first game. We were really relentless early on, offensively and defensively. It helped to get out to a fast start."
Needing 188 yards to get past former Panther Cason Maertens' career mark of 5,533 yards, Brown did that early in the second quarter when he found sophomore running back Donovan Pearson for a 14-yard touchdown to put the Panthers up 34-0 over the Gryphons with 10:28 left in the first half. 
Read the rest in Saturday's The Saline Courier.