Down 2-0 after four innings, the Bryant Black Sox picked up a big hit from Jake Wright in the fifth to push Bryant past host Hastings (Nebraska) Five Points Bank 3-2 Wednesday on the opening day of the Mid-South Regional at Duncan Field in Hastings. 
The victory pits the Black Sox (27-9) against Festus (Missouri), which downed Emporia (Kansas) 5-3 on Wednesday, today at 7 p.m. in the winner's bracket game.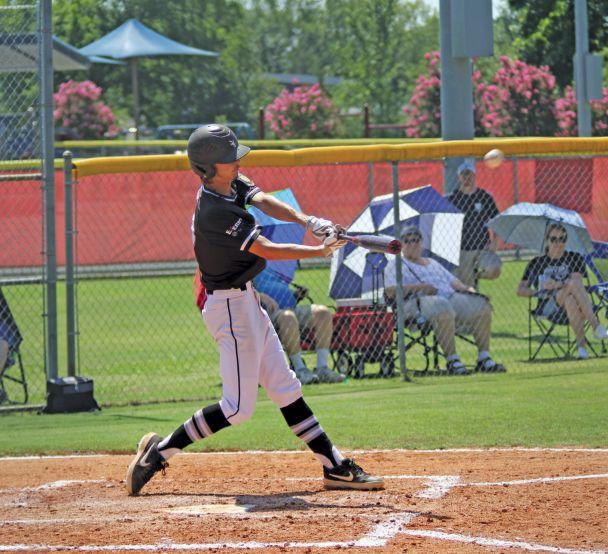 On Wednesday vs. Hastings, it was a scoreless game until the fourth inning when Five Points Bank scored on a fielder's choice and bases-loaded walk to claim a 2-0 lead. 
After Bryant put two men on with one out and couldn't score in the bottom of the inning, the Black Sox wouldn't come up empty in the fifth. Coby Greiner hit a one-out single and Logan Chambers reached on an error before Logan Catton walked to load the bases. After Cade Drennan lined out for the second out, Jake Wright took the first pitch he saw to left field for a bases-clearing triple to put Bryant up 3-2, which would hold up the rest of the way. 
Greiner pitched the final two scoreless innings for the save, giving up one hit and two walks, striking out one. Tyler Bates picked up the win in relief, throwing 1.1 innings of scoreless baseball with a strikeout, while Slade Renfrow started and gave up two runs (one earned) on one hit and three walks, striking out six in 3.2 innings. 
Bryant outhit Hastings 5-3 in the low-scoring affair as Wright's triple highlighted his 1-for-3 day with three RBIs. Catton and Greiner both went 1 for 2 with a run, while Gage Stark and Noah Davis both went 1 for 3.