How high will the Bryant Hornets be ranked in the nation after Friday? That has become the question after each win by the Hornets.
After defeating Fort Smith Southside in a seventh straight blowout last week, Bryant moved up to No. 14 while holding a commanding advantage at No. 1 in the Natural State.
Sitting at 7-0 overall and 4-0 in the 7A Central, Bryant takes its unscathed record on the road tonight when it meets Cabot (5-2, 2-2).
"Going there is a tough place to play," said Head Coach Buck James. "Coach (Scott) Reed is changing the culture and they are playing hard. They are a great football team and they are going to be a great football program.
"I have competed against him when he was at El Dorado and I was at Camden. He is a good coach and he has a good staff. Those guys are playing well and are competing with everybody on the schedule."
Under new leadership, Cabot now operates out of the spread on offense instead of the T like it has for the past several decades.
The defending 7A champion Hornets shut out the Panthers in Week 8 last season, winning 27-0 at home.
Cabot rolled past Little Rock Central 43-20 in Week 7, scoring 19 in the second half to seal the rout.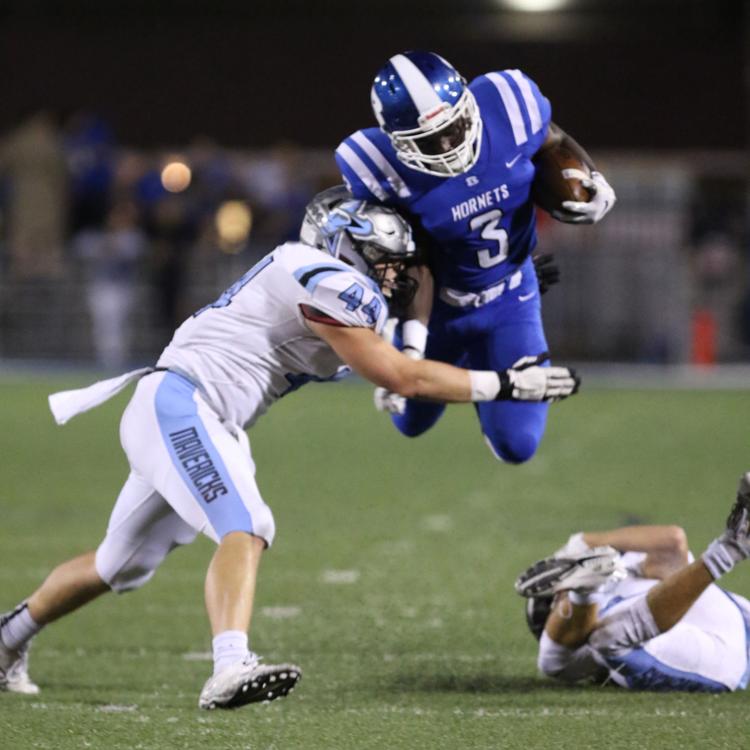 Cabot began the season with three straight wins, but have since split the last four in conference action, slipping against Little Rock Catholic and Conway.
For Bryant, last week's outpour of offense was nothing new as the Hornets are averaging 47 points per game while allowing a mere seven on the year.
In the last three games, Bryant has scored at least 55 while giving up a total of 21.
Dating back to Week 10 of last season, the Hornets have won 11 straight and are 18-2 since the start of the 2018 campaign.
Kickoff is set for 7 p.m.
The forecast is calling for cold temperatures and rain for most of the night.