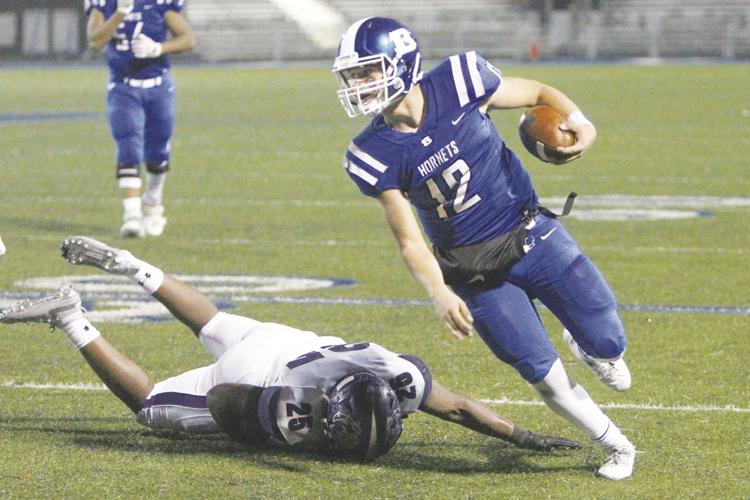 The No. 1 Bryant Hornets played host to a familiar foe Friday, welcoming Fayetteville to town for the second round of the 7A state playoffs.
Since the 2015 postseason, including two games this year, the Hornets are 4-3 overall against the Purple Dogs after rolling the former northwest Arkansas powerhouse 42-14 Friday to advance to their fourth straight semifinal appearance.
Since 2017, Bryant is now 3-0 over Fayetteville in postseason action.
While the win was big in Round 2, the game did not start out as Head Coach Buck James and company had hoped as both teams played to a 7-7 halftime score.
"I didn't think we played very well in the first half and we played really well in the second half," James said. "I really feel like Fayetteville had a lot to do with that and the weather had a lot to do with that. They had a good game plan and scheme and it was a good battle. I feel Fayetteville is one of the better programs in the state, but our kids were able to overcome it and played well in the second half."
Read the rest in Saturday's edition of The Saline Courier.