The Bryant basketball teams made easy work of visiting Fort Smith Southside Tuesday winning both of the 6A Central games.
The Hornets beat the Mavericks 68-36.
In the girls contest, Bryant dominated holding Southside to only 11 second-half points on its way to a 71-27 mercy-rule victory.
Coming into this game the Lady Hornets had a simple mission: to make sure that Southside's struggles continued.
Bryant easily accomplished its goal rolling by the Lady Mavericks which remained winless on the season.
The Lady Hornets held a 37-16 lead at the intermission.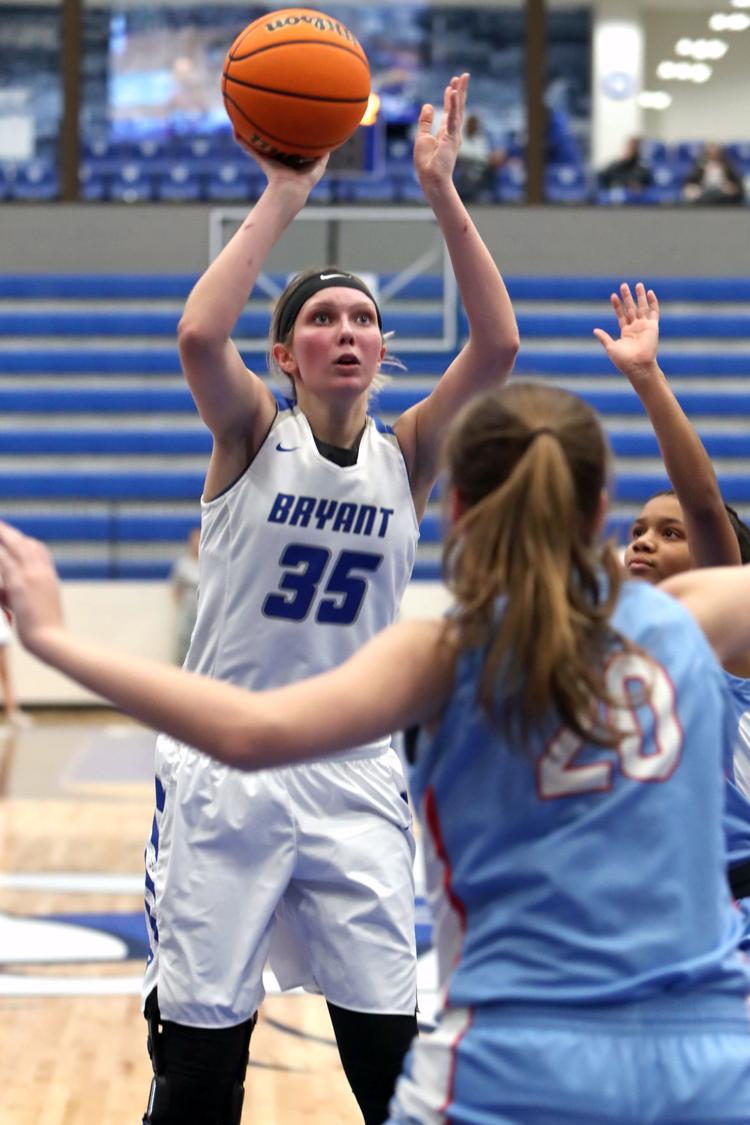 In the second half, Southside gave its best effort. However, it wasn't enough in the double-digit loss. The Lady Hornets are now 11-5 overall and 3-1 in league play. They were led in scoring by McKenzie Muse's 17 points.
In the nightcap Bryant (11-7, 3-1) used a second-quarter spurt to distance itself from Southside. From that point, it was smooth sailing for the Hornets.
After one quarter of action, the Mavericks surprised Bryant as it held a 14-12 lead. But Bryant woke up in the second quarter. They turned up the pressure defensively and that turned the tide of the game.
Coach Mike Abrahamson switched to a trapping defense and it was too much for Southside (5-13, 0-4) to handle.  
Bryant used its length and speed to pressure the ball and jump into passing lanes. What that led to was several Southside turnovers. Quickly, the Mavericks' lead evaporated as Bryant took over the game. When guard AJ Jenkins made a layup with 3:47 left in the first half, the Hornets led 29-14.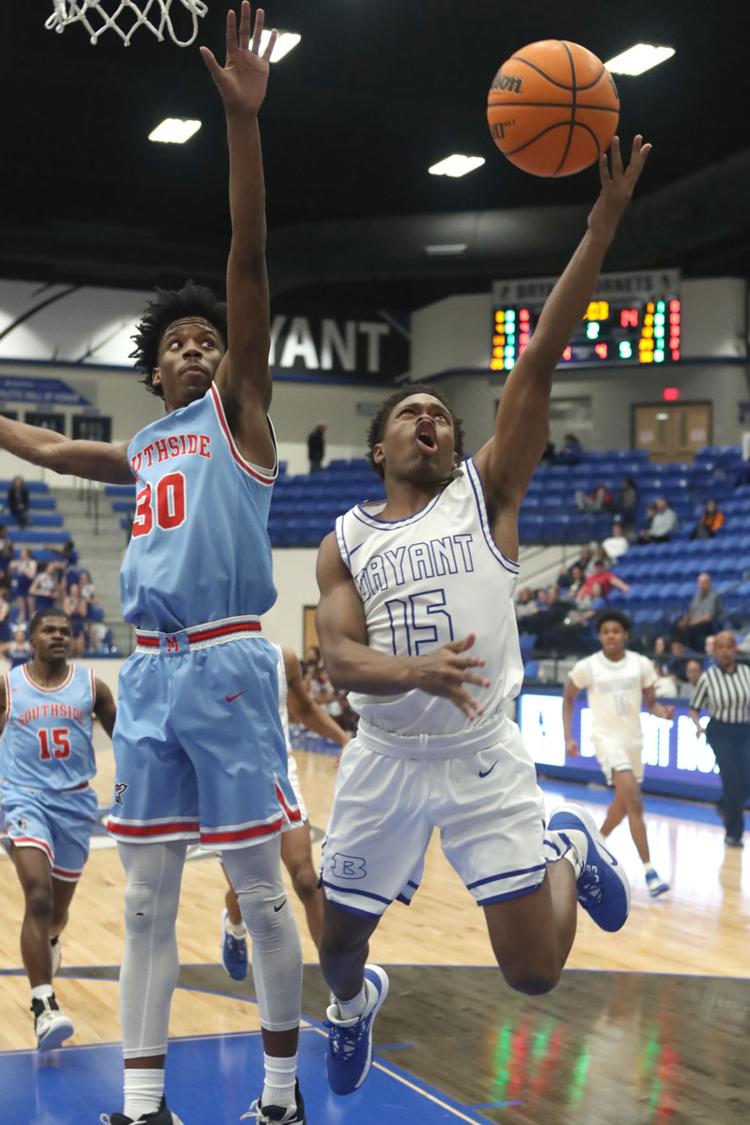 Moments later Southside scored its first – and only – points of the second quarter when Elijah York converted a traditional three-point play. Bryant eventually carried a 40-17 lead into halftime.   
In the second half Bryant pushed its lead out to 53-21 with 4:09 left in the third. The big lead prompted Abrahamson to take his starters out the game. Southside trailed 59-28 at the end of the third.
With the mercy-rule now in affect Bryant claimed an easy win.
Jenkins was the game-high scorer with 13, while Treylon Payne scored 11and Camren Hunter finished with 10. York led Southside in scoring with eight.