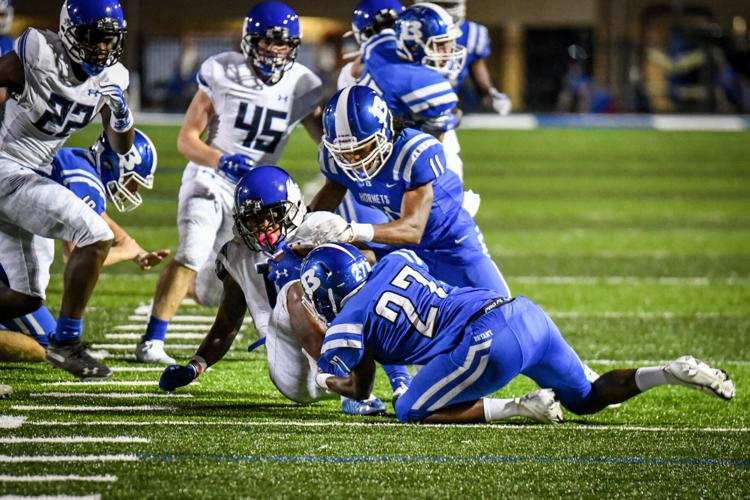 The Bryant Hornets (6-0, 3-0) showed no rust at all Friday after being forced to take a bye in Week 6 due to COVID-19 making its way into the Little Rock Central School District.
Traveling to Little Rock Southwest in 7A Central play Friday, the Hornets jumped on top literally from the first snap and did not let up before scoring 70 points in the win.
Bryant's offense totaled 404 yards on 32 plays while also scoring three touchdowns on special plays.
The 70-0 win over the Gryphons is the 23rd straight victory for the two-time defending 7A State Champions.
See the full story in Saturday's issue of The Saline Courier.