After breaking a short losing streak two games ago, the Harmony Grove Cardinals have now lost two straight after falling behind early and big Tuesday at home before eventually losing 58-43 to Central Arkansas Christian.
The loss moves the Cardinals to 6-13 overall and 1-6 in 5-3A Conference action.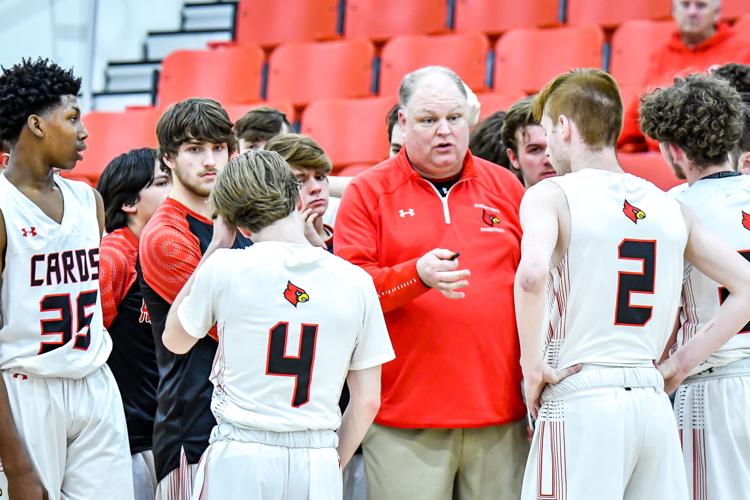 Harmony Grove found itself behind 22-5 after the first quarter and 38-16 at the half.
A second-half spark helped the Cardinals claw their way back into the contest with 13 in the third quarter and a 14-8 showing over CAC in the final frame.
Tyler Nuckols led Harmony Grove with 14, followed Hayden Britt with eight and Isaiah Scruggs with seven.
The Cardinals will play host to arch rival Glen Rose on Friday. Opening tip has yet to be determined.
Webbs' season-high not enough in loss
Senior Hailey Webb was money for Harmony Grove on Tuesday in a 56-46 loss to Central Arkansas Christian, scoring a season-high 27.
Her previous best was 21 when she did it in back-to-back games early in the season. Webb has now scored at least 20 in four games.
Harmony Grove fell behind 11-9 after the first quarter before giving up 26 points in the second quarter to trail 37-16 at the break.
The second half picked up quite a bit for Harmony Grove as it outscored CAC 16-9 in the third to trail 46-32 before also winning the fourth 14-10 in the loss.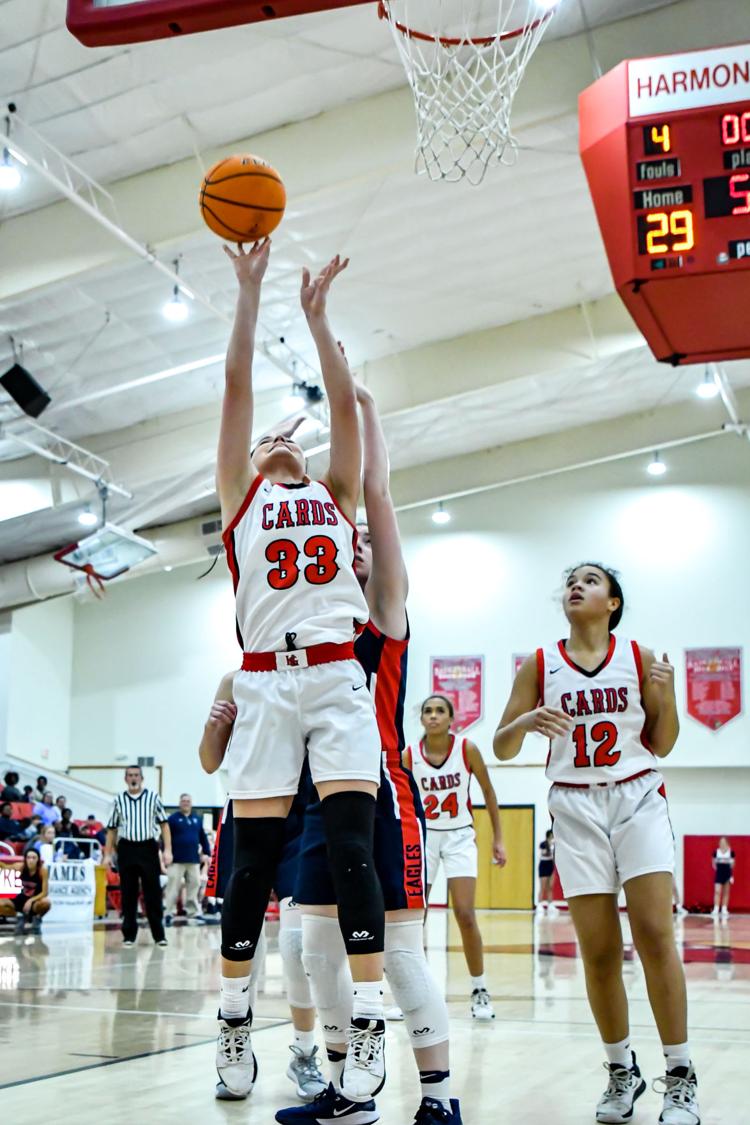 Along with her big game, Webb knocked down a second-best five 3-pointers for the Lady Cardinals.
Kailey Southerland followed Webb with eight points while Grace Reese chipped in seven.
The Lady Cardinals move to 6-13 overall on the year and 2-5 in league play.
They will host Glen Rose on Friday. Opening tip has yet to be determined.