The Harmony Grove Cardinals (0-4, 0-1) have had a tough go at nearly every game this season. Coming out of nonconference action winless, the Cardinals now face possibly the toughest conference in the state in the 7-4A.
With a loss on the road to open league action at Ashdown a week ago, the Cardinals are now faced with a home match against Malvern (2-2, 1-0).
The Leopards made easy work of Bauxite in Week 4, winning 35-7 over the miners.
Malvern's sophomore quarterback Cedric Simmons stole the show in the first half, accounting for four of the team's touchdowns, including three passing and one on the ground.
Simmons ended the game 17 of 23 for 239 yards and three scores through the air. On the ground, the young gunslinger ran for 32 yards.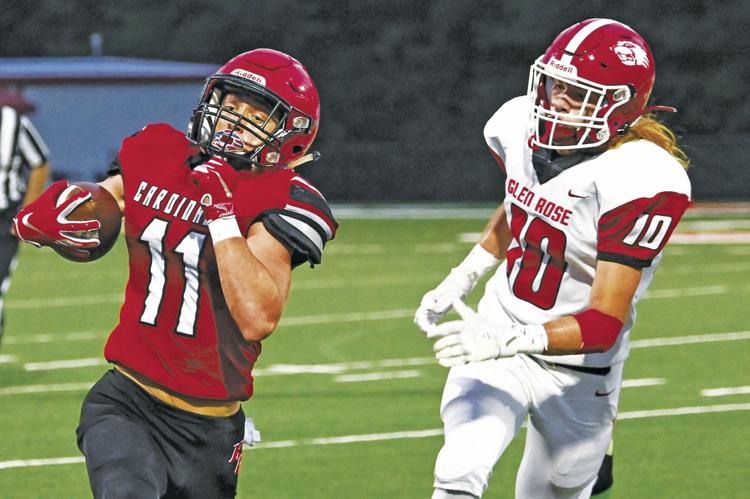 Senior running back Keith Caradine led the Leopards on the ground with 65 yards on 12 touches.
Receiving, Simmons completed at least three passes to four different targets on the night. Junior Carter Martin hauled in two for 84 yards and two scores.
Defensively, the Leopards picked off Bauxite twice with Jacobe Hart and Quentin McCoy snatching the rocks from the air.
Harmony Grove's offense was unable to score until less than a minute to play last week, eventually getting in on the ground.
Kickoff is set for 7 p.m. at Sykes Stadium in Haskell.