The Harmony Grove Cardinals (0-1) had a tough go at its season-opener at Jessieville in Week 1, losing large, 42-27.
This week, the Cardinals travel to Centerpoint, taking a team it has had battle after battle with in the past.
These two teams have squared off in some of the most memorable games in both of the schools' histories.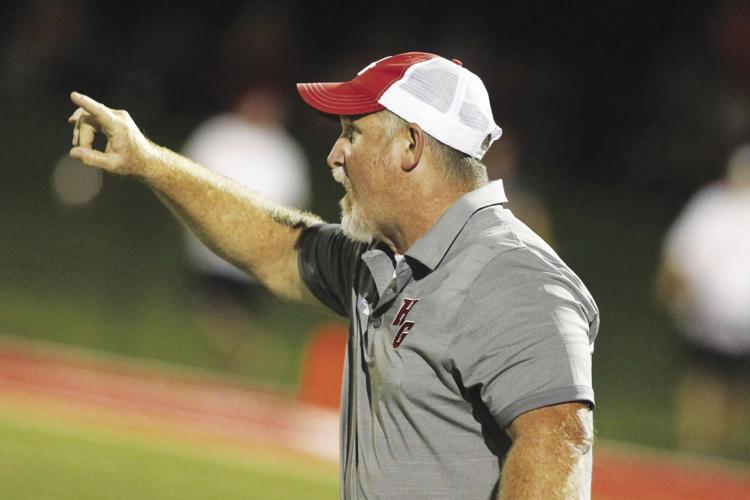 From Jon Johnson going 99 yards on the final play to win in Haskell for the Cardinals, to the Knights prevailing in a 17-14 win last season.
The past four matchups between the two are even at two wins each, including back-to-back for Harmony Grove in 2017 and 2018.
The Knights are coming off an 8-3 campaign where it finished third in the 5-3A Conference and a state playoff berth.
Centerpoint will return 15 starters this season, including junior quarterback Josh Lawson, who led the team to 30 points per game a season ago.
All-Conference running back Houston Way also adds to the offense as a three-down running back after rushing for 10 scores and more than 900 yards in 2019.
Junior running back C.J. Fox will be Lawson's main target through the air, having caught 43 passes for 751 yards and nine touchdowns a season ago.
The team's offensive linemen also play a crucial role in helping the Knights offense be successful, led by juniors Garret Alexander and James Mitchell. 
Alexander, who plays center, added 40 pounds in the offseason and is expected to develop into a college prospect by his coaches.
Defensively, the Knights return eight starters, including senior Blake Sorrells at nose guard. 
All-Conference linebacker Dathan Vaught gives teams fits all over the field with his ability to make open-field tackles with precision.
Harmony Grove will have to look at controlling the clock in Week 2 and keeping the Knights defense on the field.
Kickoff is set for 7 p.m. Friday at Knights Stadium.