The Harmony Grove Cardinals have hit a tough stretch in 7-4A action, losing four straight, including a 42-6 loss on the road last week at Nashville.
This week, however, the Cardinals host a struggling Fountain Lake team that has not won a game since Week 3 (56-0 over Dover).
The Cobras are down to 26 players on their roster and have struggled all season.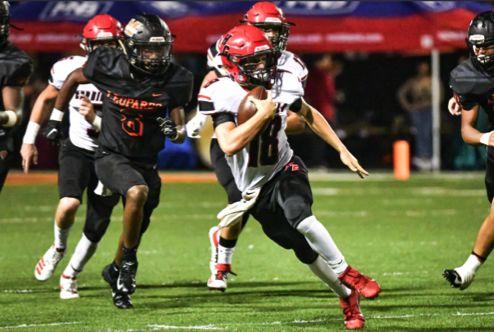 A running team most of the time, Fountain Lake is led by sophomore running back Steven DeArmon who has carried the ball 89 times for 358 yards and four touchdowns.
Junior back Owen Barthel follows with 72 touches for 344 yards and two scores.
On the year, the Cobras have scored 142 points while allowing 291. In conference play, Fountain Lake has not scored more than 16 against any opponent.
Harmony Grove, too, has had a tough go at league foes as well, scoring a total of 11 points its last three games while allowing 89 in those contests.
Friday's kickoff is set for 7 p.m. at Sykes Stadium in Haskell.