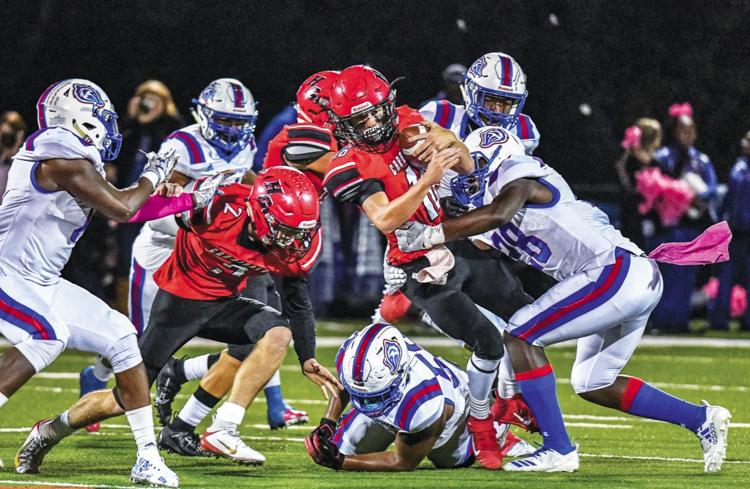 The Harmony Grove Cardinals got what they were hoping for Friday against the Arkadelphia Badgers: a physical, grind-it-out, low-scoring game.
But the visitors were simply too much for the cardinals.  
Arkadelphia handed Harmony Grove a 19-0 loss.
"Their size and athletic ability … we couldn't match it," said Cardinal Coach Mike Guthrie. "I'm proud of my kids. They gave it all they had. There's nothing left in their tank. There's nothing more that I can ask from them."
This contest was dominated by the run as the two 7-4A squads threw a combined total of 11 passes. However, Arkadelphia (6-1, 3-1) proved to be better at using the physical, run-oriented style of play. That's mostly because of quarterback Braeden Thomas and running back Kyren Harrison.