A win tonight and the Bryant Hornets (8-0, 5-0) will have at least a share of the 7A Central crown once the season concludes next Friday.
Sitting at the top of the league — and still No. 1 in the state — the Hornets hold a one-game advantage over three teams, including Week 9's opponent North Little Rock, which suffered a blowout loss to Little Rock Catholic two weeks prior.
The Charging Wildcats clawed back to defeat Fort Smith Northside in Week 8 after trailing nearly the entire game. The Wildcats scored 21 in the fourth quarter to overtake the Grizzlies. Its defense would not give up a point in the second half.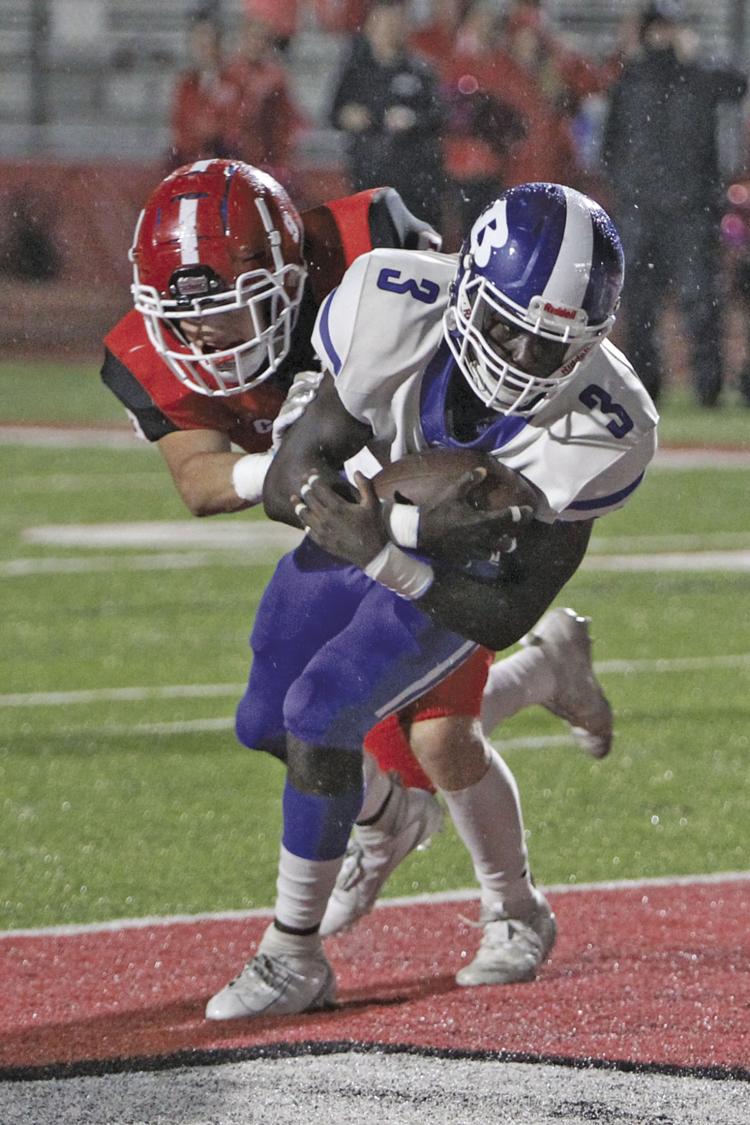 Also, Week 9 is a rematch from the 2018 7A state championship game where the Hornets earned their first title in school history. 
"This is going to be a big game for both ball clubs," said Head Coach Buck James. "There is no doubt about it. This is the game everybody has circled. It's not a rivalry because we haven't beat them but one time in the last six years. This is not something we can take lightly. We are going to have to go play and we have to play for four quarters. 
"All the things that people think or read or see goes out the window when you play teams like North Little Rock. I have told many people that they are a team nobody really wants to play. They still have to go out of state to get their nonconference games. They are in a position to win another conference championship. You have to beat them — they aren't going to beat themselves."
The Wildcats have won three straight Central titles and five since 2012.
North Little Rock has been hampered with injuries and suspensions throughout the season, though.
As for Bryant, the Hornets took it to Cabot in Week 8, defeating the Panthers in blowout fashion for the eighth straight mercy-rule affair of the season and 12th straight win dating back to last year.
Bryant held its slimmest halftime lead of the season against Cabot, up 17 at the break, but turned on the jets in the second half.
Junior quarterback Austin Ledbetter put together another stellar performance, completing 14 of 27 passes for 190 yards and four more touchdowns.
On the ground, running backs Ahmad Adams and Tanner Anderson torched the Panthers with 268 yards and three TDs combined in the win.
Week 8 was also the first game where the starters had to play the second half, but James said his team plans on having to do that every Friday night and practices that way as well.
"We run more plays in practice than we run in games," he said. "We prepare for that. That is just a stigma that somebody has to talk about. Our motto this year is 'do what we have to do as long as we have to do it.'"
Kickoff is set for 7 p.m. following Senior Night festivities at 6 p.m. at Hornet Stadium.
Bryant will conclude its regular season at Conway in Week 10.