Bryant senior shortstop Logan Chambers and senior right-handed starting pitcher Will McEntire both took home All-State honors, as well as being named to the All-State Tournament Team. Both will also play in the AAA All-Star game later this month.
It was Chambers' second All-State honor as he led the Hornets with a .427 average, 38 runs, 47 hits, 28 RBIs, six triples and 19 stolen bases his senior season. Chambers added nine doubles and a homer.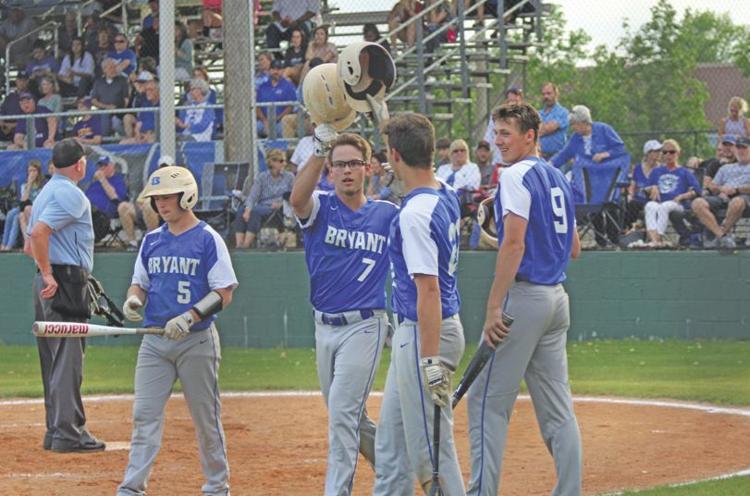 "Logan Chambers is one of those young men that you talk about their dedication to their work, their craft, their skill," Bryant Coach Travis Queck said. "A consummate leader, always on time, always available to help teammates and coaches. He also kept a high GPA in high school and graduated with honors. The success he got was earned."
McEntire, who signed with the Arkansas Razorbacks, led the Hornets in innings pitched (50) and strikeouts (64), while sporting a 6-1 record and 1.12 ERA. He gave up 46 hits and just 11 walks. 
"Will has done a great job for us the last three years," Queck said. "He's matured on the mound and physically. We put him in tough spots and he always figured out how to get out of tough situations and get us a victory. 
"Arkansas is getting a kid, if he goes to work and changes some things they're asking him to change, his future is a lot brighter than what we even saw at Bryant. He hasn't peaked yet, which is a good thing for him and a good thing for Arkansas. Will has always been the guy we've called upon for the big games. He's done a great job for us."
Earning First-Team All-Conference honors for the Hornets was sophomore Austin Ledbetter, junior Cade Drennan, junior Gage Stark and senior Logan Grant.  
Earning Second-Team All-Conference was junior Peyton Dillon, and seniors Jake Wright and Coby Greiner.