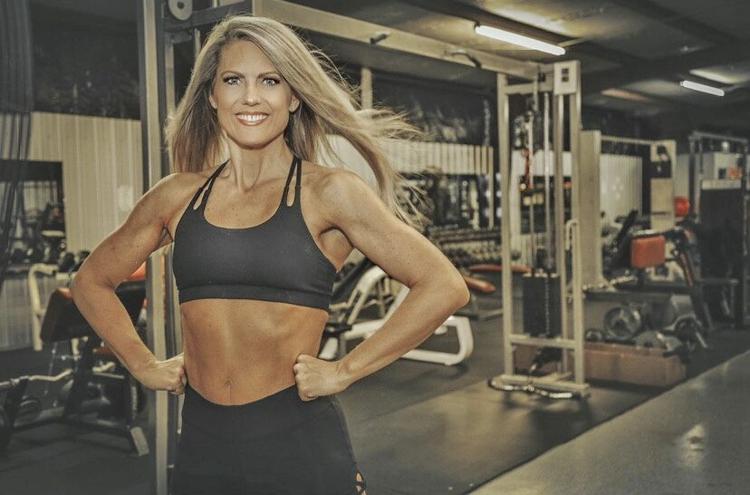 Seven-year Bryant resident Keesha Johnson decided to make a change for her health years ago. Johnson weighed 267 pounds and realized that change for the better had to come during a vacation with her son six years ago.
"My son, Drew, and I were on vacation," Johnson explained. "He would have been 10 at the time and he wanted to zip line. We were in Colorado, a beautiful area, we got up there and I looked at the sign and the weight capacity was 250 pounds and I exceeded it. I had come up with basically a lie to my kid as to why I wasn't going to zip line with him. I was so embarrassed I couldn't even do the things with him that I wanted to actively do. I told him, 'I'm not feeling well, I'm going to record you and you have a good time.' I was able to kind of hide that, but I felt horrible and thought, 'Gosh Keesha, how have you let yourself get to this point where you can't even participate in things with your son?'
"We went and did bumper boats after that and I barely fit in the bumper boat and I was just miserably uncomfortable and thought, 'My goodness, we've got to make a change.'"
Her embarrassing experience on vacation wasn't the only factor where she saw change needed to happen.
"I'm adopted and so I didn't really know what I was genetically predisposed to for health purposes and I knew being 267 pounds was not a healthy weight," she said. "That already put me in a high-risk category for heart disease, diabetes and things of that nature. I really felt I needed to get a handle on that and control the things I could control.
"I soon as I got back from vacation, I decided to clean up nutrition. I started by cutting out carbs and sugars and sodas. I did some cardio, running and walking. After about a year, I lost a fairly significant amount of weight, 30, 40 pounds, and was feeling much better. I also had some major back issues with the weight and was going to have to have back surgery, and with losing that amount of weight, I ended up not having to have the back surgery and feel fantastic now. Phenomenal."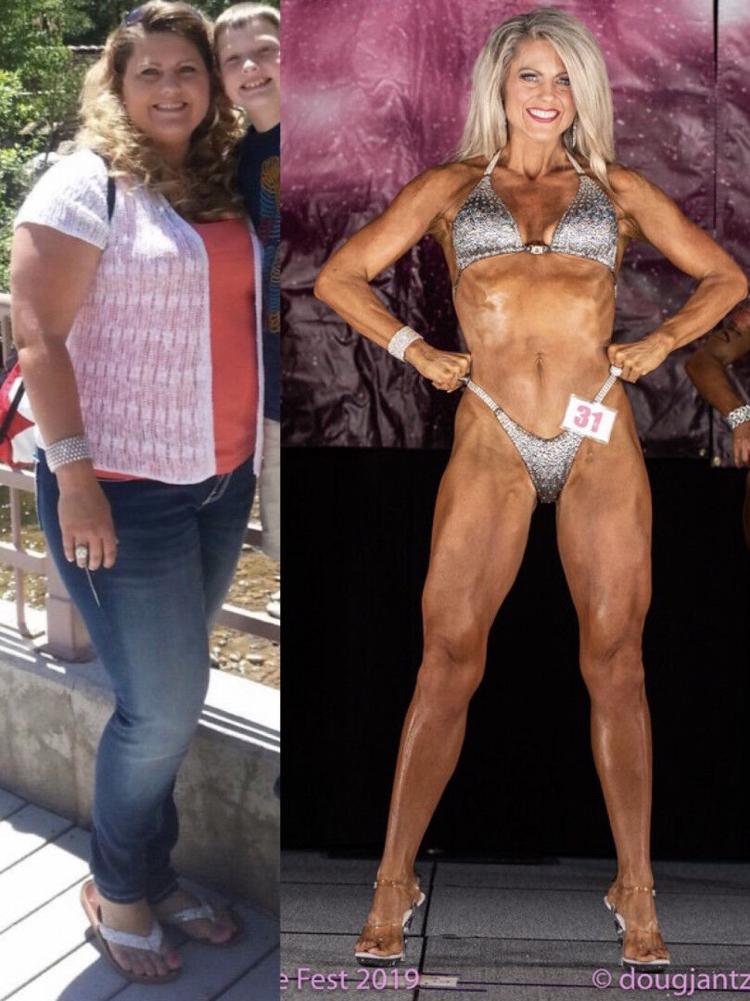 But Johnson, who says she's been in Bryant long enough to claim it and to where, "I feel like I've grown roots in Saline County," didn't stop at eating better and exercising. She took it to a whole new level for her.  
"I started incorporating lifting weights a few times a week and getting a little more serious in the gym," she said. "About a year or a year and a half ago, I decided I wanted to compete in bodybuilding. Last year I did my first show in October. I should have been competing this weekend, but because of COVID it got canceled and pushed back to Sept. 5."
Johnson, who has since lost 130 pounds, placed third in the open division at her first bodybuilding competition in St. Louis that October and will head to Houston, Texas, for her next one in September. In the meantime, Johnson is competing in Ms Health & Fitness to share her story with others and for a shot to be on the cover of Muscle & Fitness Hers, not to mention a chance to make a little extra money in the process.
"I saw it advertised online and decided I wanted to share my fitness journey with others and hopefully inspire others to be physically fit and know they can make a change regardless of where they are in their fitness journey," she said. "I sent in my application and photos and for this particular competition, the grand prize is a cover photo shoot for (Muscle) and Fitness magazine and also $20,000. Obviously as a single mom with a junior in high school, that would be really helpful for my kid's college fund."
"It is a daily vote and I would certainly encourage people to vote daily," she said. "Also, if people want to support the Wounded Warriors Project, they can donate to that and vote for me through their donations for that project also, through that same website."
Johnson's transformation surged a couple of years ago.  
"Especially within the last two years, I've really kicked it up a notch and completely fell back in love with athletics and lifting," she said. "I played basketball in high school and college. I played at Caddo Hills High School and we won a state championship in '97 and I played at Henderson State University after that. At the age of 40 now, I'm in better shape now than I was then, which is crazy to me because if you would have told me that at 20 I would have thought no way."
Johnson rarely takes a day off and is up and at 'em at the wee hours of the morning.
"I lift and do cardio seven days a week," she said. "I'm up at 4:15, 4:20 in the morning and at the gym by 5 lifting heavy and doing the cardio seven days a week while in prep and six days a week when I'm not prepping specifically for a body building competition."
Of course, with COVID-19 interrupting everyone's 2020, Johnson made the best of it when it came to working out without a gym.  
"It was a challenge, but luckily I'm resourceful and I have a lot of friends who have equipment so I was able to get in some lifts and do home workouts with bands and dumbbells," she said. "It didn't put me too far behind, but it was certainly frustrating. I know it's been challenging for a lot of people."
As to those who would like a similar change for the better, Johnson said, "I think finding a routine that works for them that they can be consistent with and stick with is the most important. If you start and after two or three weeks you don't see the results you're hoping for and you quit, you're not going to get the results. It didn't happen overnight."