After a 15-13 season ended by the undefeated Magnolia Panthers, which were set to play Mills in the 4A state championship game until suspended by the coronavirus, in the first round of the 4A South Regional, the Bauxite Miners had three players honored with postseason accolades. 
Senior Max Chenault took home his second straight All-State and All-Conference props, while senior Keyshaun Scott and Christian Chambers grabbed All-Conference honors.
Playing for the Miners since his freshman season, Chenault burst onto the Bauxite seen last year as a junior averaging 21.0 points per game. He upped that to 21.4 his senior season, including a career-high 40 points against Malvern, leading Saline County in scoring the past two seasons. 
"He has a lot of intangibles, things you can't coach, just the way he's wired to be a good athlete," Bauxite Coach Brandon Kelly said. "Those are things that all coaches wish their kids had on the floor. That's one of the things that sets athletes like him apart from just your average basketball player."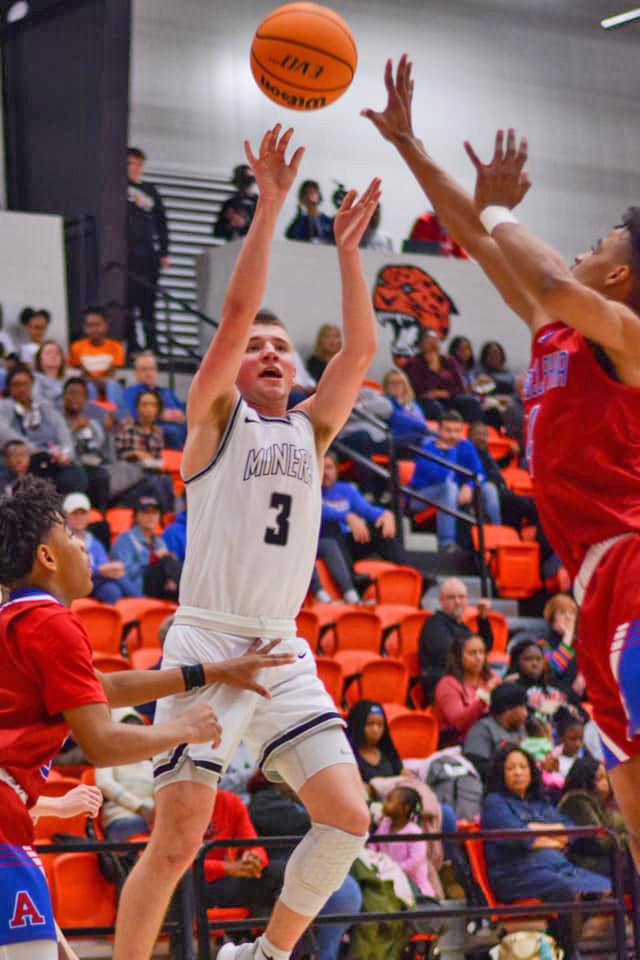 Chenault hit 79 3-pointers at a 40.1-percent clip his senior year, including 47 percent from the field and 85 percent from the free-throw line, not to mention adding 3.1 assists per game. Chenault finished his Miner career with 1,510 points in 126 games, which included 36 games of 20 points or more, and six games of more than 30.   
"One of his biggest attributes is his ability to make everybody on the floor better," Kelly said. "Obviously he has the ability to score. He took over a lot of games when he felt he needed to, but his ability to get everybody else involved is pretty uncanny. He was a four-year letterman and that's something that's hard to replace."
Another aspect which will be hard to replace is size, which both Scott (6-5) and Chambers (6-7) have. Scott was a consistent force for the Miners for the past two years.
"He was kind of our X-factor," Kelly said of Scott. "We knew with Max's ability to score and sophomore Carter Harrison's ability to score, if we could get (Scott) going, scoring consistently that he was going to keep us in most games. The games that he had double-digit rebounds, we won all of those games."
Scott averaged 7.3 points per game, with a career-high 15 against Perryville, while pulling down 247 rebounds for an 8.2 average his senior year. 
"He has the size of a small forward but has the ability of a guard, and we don't get many guys like that at this level with his ball handling ability," Kelly said. "With his length, he's a 6-5 kid with a 6-7 wingspan, his long arms were just as disruptive as Christian's were. He was aggressive with rebounds, got to the basket, got to the ball quicker. He had a nose for the ball. I wish we had him one more year."
Though with little varsity experience before his senior season, Chambers really came on at the midway point of his senior season. Averaging 4.0 points per game 17 games into the season, Chambers scored a career-high 20 points against Jacksonville Lighthouse and remained consistent the rest of the way, averaging 7.1 the rest of the way to finish the year at a 5.4 clip.  
"Chambers is a kid … obviously the size factor for him is kind of a mismatch problem for a lot of guys being 6-7," Kelly said. "Our only problem was he was a second-year player. He started out playing football and wasn't in the gym for the preseason. He had only gone through roughly one offseason. To see him improve the way he did shows me he hasn't fully developed yet. I think he has a chance to maybe play at the junior college level. He definitely has the size factor to be a next level basketball player."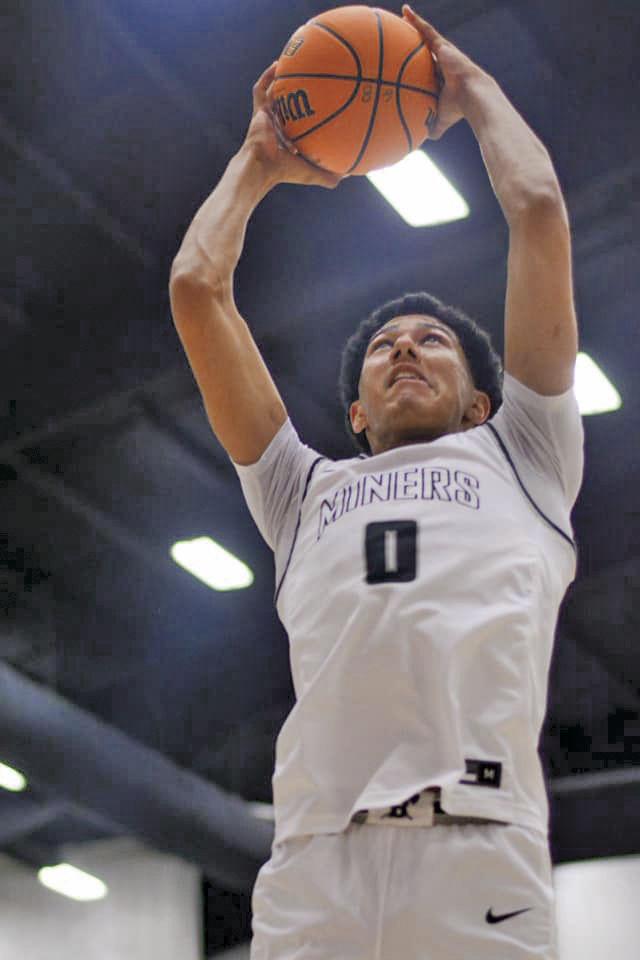 Chambers also averaged 6.6 rebounds per game and provided a shot-blocking presence down low. 
"He was a big asset for us with his ability to block shots, cause a lot of havoc with his arms and his length in the lane," Kelly said. "He's very athletic. Vertically, he was probably the fastest guy on the team. He could get down the floor faster than anybody we had."
As for the season, Kelly said he would have preferred to go deeper but he was proud of his teams' competitiveness throughout. 
"Watched a lot of guys grow. Watched guys who had never played varsity minutes and getting in and taking that role," he said. "Being quick learners. We knew we were going to have mistakes, but these guys' ability to bounce back from their mistakes is a testament to their character and their drive to get better."
Along with Chenault, Scott and Chambers, the Miners will lose Tyler Beam and Christian Heidelberg to graduation.  
"We coached them hard all year and these guys did it with a lot of grace and integrity," Kelly said. "We didn't have the horse this season, overall, as opposed to some of the other teams in our conference. Everybody in our conference got better. I felt like we did, too, but we had some really young guys as far as basketball I.Q. goes. 
"Max and Keyshaun were the only two that really played quality minutes last year. This year we played a bunch of new spots with new faces, but I thought they owned their role extremely well. They never laid down one time."