Though not receiving the warranted fanfare a future college athlete deserves with a signing celebration at their respective schools due to the coronavirus COVID-19, two-time All-State selection and two-time Saline County leading scorer Max Chenault made it official on Wednesday at home. Chenault inked with the Southeastern Oklahoma State University Savage Storm, located in Durant, Oklahoma, while friends and family drove by his house. 
"It's definitely different," Chenault said of signing at home, "but it's kind of unique in a way because I just get to be around my close family and get to share that with them."
After also considering Harding University in Searcy, Chenault said the Savage Storm was the team for him.  
"I had a better relationship with the coaching staff at Southeastern," he said. "I just really liked the school. I didn't get to go on an official visit to Harding because of the virus. 
"I went on a visit there (Southeastern) last summer and got a chance to know the assistant and head coach. I kept contact with them throughout the entire season. They came to one of my practices and came to one of my games. They're really loyal."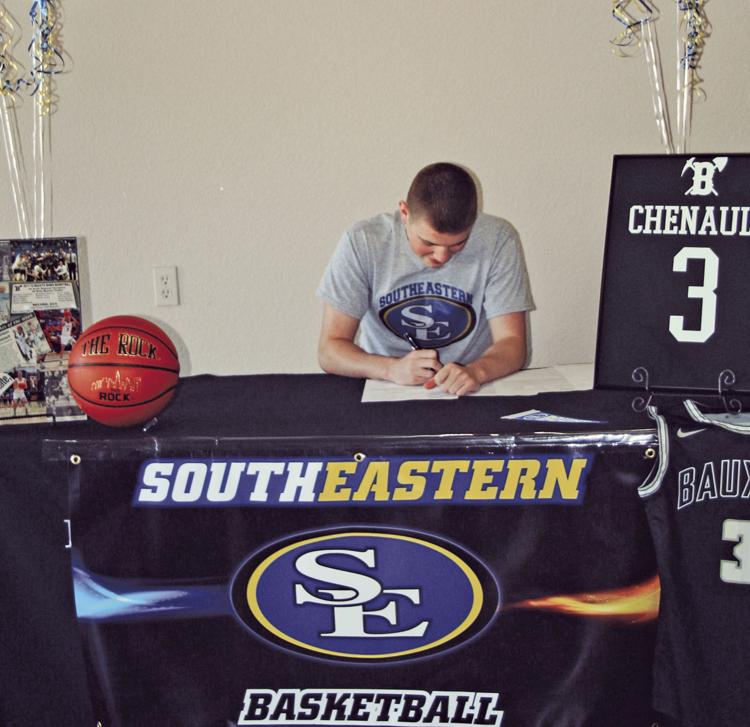 Chenault, who sports a 3.93 GPA and plans on majoring in biology, goes to a Storm team (which also produced NBA Hall of Famer Dennis Rodman) which has had plenty of success the past two seasons, going 46-16 overall and 32-12 in the Great American Conference, and were set to play Rogers State in the NCAA Central Regional before the virus pandemic canceled or suspended all sports across the world. 
With Southeastern Oklahoma State playing in the GAC, Chenault will get a shot to play against another Miner great and brother, Graham Chenault, who plays for Henderson State University in Arkadelphia. Their father, Greg, played for Arkansas Tech University (1990-94), which is also a member of the GAC. 
"He (Graham) redshirted this year so he's still going to have three more years after this year," the younger Chenault said of his brother. "I'll have four, so eventually we'll play against each other in a few years. That would be pretty cool."
While playing in Graham's shadow his freshman and sophomore years at Bauxite, but still playing in every game averaging 4.0 points per game those two years, Max Chenault blew up his final two Miner years, leading Saline County in scoring with a 21.0 per-game clip his junior season, upping it to 21.4 his senior year and again leading the county. 
For his senior year, Chenault hit 79 3-pointers at a 40.1-percent clip, shot 85 percent from the charity stripe and added 3.1 assists per game. Chenault scored over 1,500 points in his career, including a career-high 40 against Malvern this past year, and is Bauxite's all-time leader in 3-point field goals with 221. 
"He has a lot of intangibles, things you can't coach, just the way he's wired to be a good athlete," Bauxite Coach Brandon Kelly said recently. "Those are things that all coaches wish their kids had on the floor. That's one of the things that sets athletes like him apart from just your average basketball player."
Chenault listed his strengths as ball-handling, being able to hit open shots and finding ways to get his teammates involved. Kelly concurred. 
"One of his biggest attributes is his ability to make everybody on the floor better," Kelly said. "Obviously he has the ability to score. He took over a lot of games when he felt he needed to, but his ability to get everybody else involved is pretty uncanny. He was a four-year letterman and that's something that's hard to replace."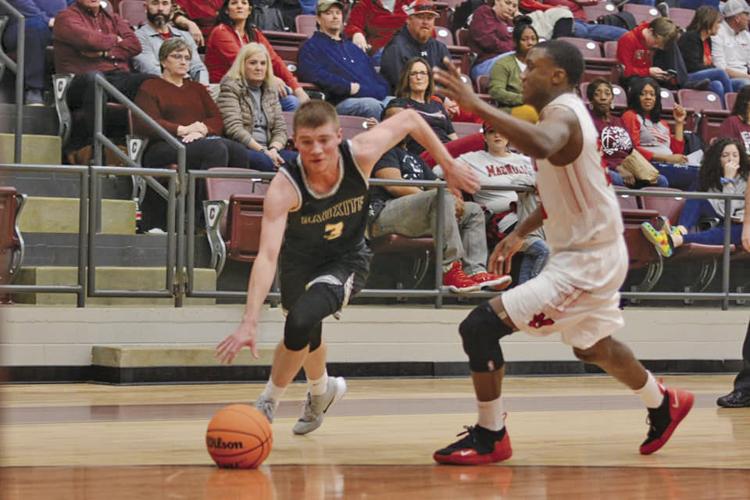 Though pacing Saline County in scoring the past two seasons, Chenault may have to wait for his time to shine for the Savage Storm as he will get a full season under the tutelage of all-time Storm single-season assist holder Adam Dworsky (second all-time career), who will be a senior this upcoming season. 
"They have a really good point guard," Chenault said of Dworsky. "He's the all-time leader in assists there and he's going to be a senior this year. I expect to back him up a little bit. I just think it will be a good experience, whether I play or not, to learn under him."
Chenault also thought back to his most memorable Miner memory when he was a sophomore and Bauxite won a school record 24 games (24-9) and their first 4A South Regional title. 
"Winning the first regional championship in school history," he said. "That same year we had the most wins in school history, too."