Following the heartbreak of Tuesday night's loss at the buzzer to Arkadelphia, the question was whether or not the Bauxite Miners could put the loss behind them with a quick turnaround. Despite a valiant effort, the Miners would fall to conference foe Nashville 65-56 at Fred Dawson Gym in Bauxite.
The Miners couldn't have asked for a better start to the game as all of their 18 first-quarter points came from beyond the arc. Senior Max Chenault and sophomore Carter Harrison would knock down four and two, respectively. 
After trailing by seven after one quarter, the Nashville offense would settle down and begin to find a groove, as their defense stalled Bauxite. Seniors Cade McBride and Devonte Witherspoon would score all but two points for Nashville, giving them a one-point halftime lead at 25-24.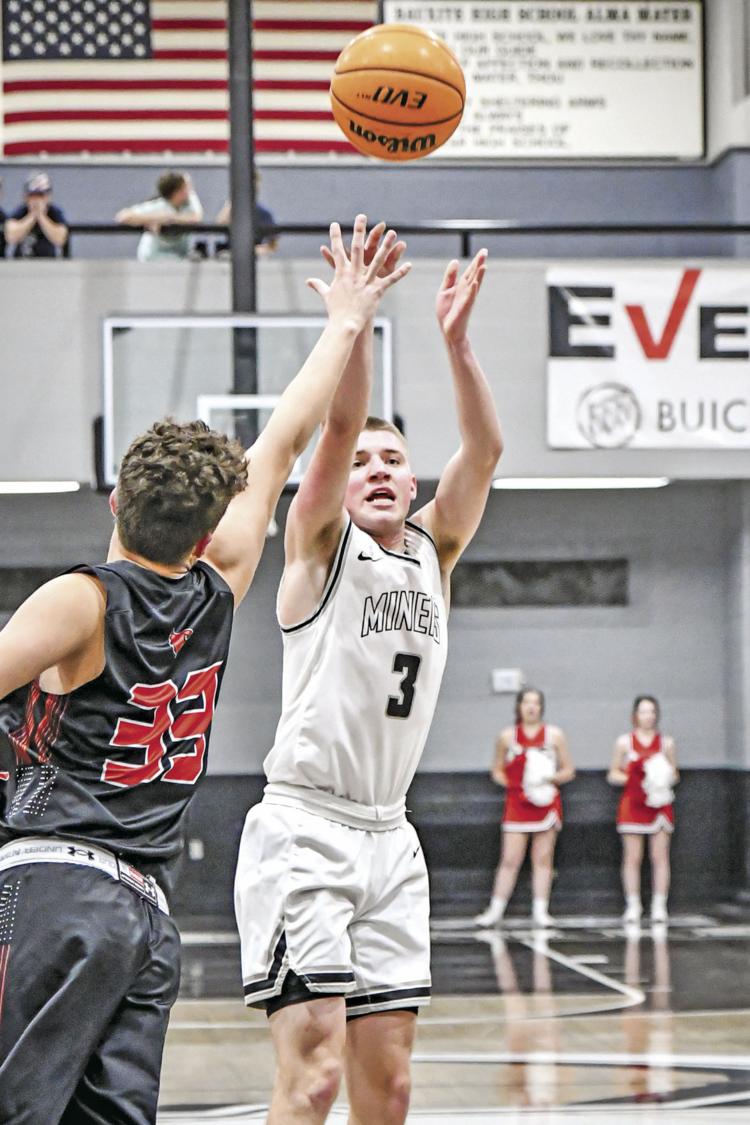 After scoring 18 points in the first quarter, the Miners would only put up 14 points through the second and third quarters. Nashville's hounding defense would lead to easy transition offense, with Witherspoon being a catalyst on both ends. He would score 15 of Nashville's 24 third-quarter points. 
"We came out on fire, hitting on all cylinders and shot the ball really well," said Bauxite Head Coach Brandon Kelly. "I think we got a little complacent with the lead and let it slip away."
Trailing by 17 points entering the final quarter, Bauxite started to finally get some things to go right offensively. Max Chenault would explode for 16 of his career-high 36 points in the fourth. Senior Caleb Heidelberg would check in and draw three charges in the quarter. His last would lead to a basket from junior Braden Brown, cutting the Nashville lead down to single digits with less than a minute left. 
However, Nashville would make free throws and get the stops they needed to secure a nine-point road win, improving to 5-2 overall and 2-1 in conference. Meanwhile, the loss drops the Bauxite Miners to 5-6 overall and 0-2 in conference play. 
Chenault's career-high 36 points, his fifth 30-point game of his career, would lead the Miners, with Harrison adding 12 points. The Scrappers were led by Witherspoon's 23 points and Cade McBride's 18 points. 
"We take it day by day, two losses doesn't dictate our season," said Coach Kelly. "Hopefully these guys can take this into Christmas break and learn from it."
Bauxite will next face Pea Ridge (6-3) on Thursday, Dec. 26, in North Little Rock as part of the CAC Christmas Classic.